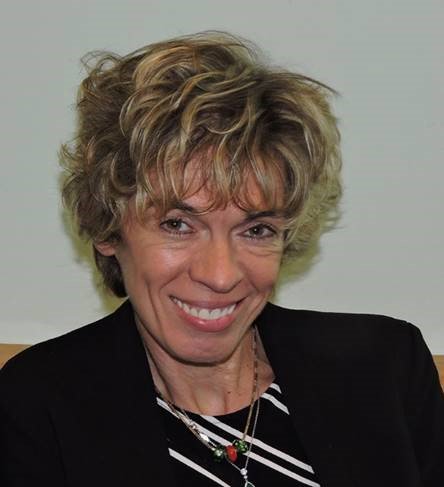 CTO reveals keynote speaker for 9th Tourism Human Resources Conference
Claudia Coenjaerts, director of the International Labor Organization (ILO) decent work team and office for the Caribbean, will deliver the keynote address at the 9th Tourism Human Resources Conference set for November 28-30, 2018 at Grand Cayman Marriott Beach Resort, Grand Cayman, the Cayman Islands.
Organized by the Caribbean Tourism Organization (CTO) in collaboration with the Cayman Islands Department of Tourism (CIDOT), the conference will examine development of the region's tourism personnel under the theme Building a Resilient, High-performing and Sustainable Caribbean Tourism Workforce for Global Competitiveness.
Coenjaerts' keynote speech, "The Future of Work – What Will Become the New Normal," will address major ongoing changes in the labor force, which are anticipated to intensify in the future. She will explore the challenges of building a high-performing, resilient workforce and provide suggestions for rethinking engagement with human resources in the ever-changing tourism environment.
Coenjaerts brings a wealth of knowledge and experience to the discussion having joined the ILO in 1995 where she worked extensively in Africa, Asia, Europe and North America. Prior to her current role, Coenjaerts served an 18-month tenure as president and chief executive officer of the Fair Labor Association in Washington, D.C.
Through her work in ILO field offices, Coenjaerts has acquired a broad understanding of ILO developmental cooperation activities as well as expertise in the areas of gender equality in the workplace, child labor, international labor standards, workers' rights, multi-stakeholder initiatives, employment creation, youth employment, job creation in fragile states, social and labor compliance in supply chains in apparel and footwear; electronics and agriculture.
A Belgian national, Coenjaerts holds a Bachelor of Arts and a Master of Arts in Sociology from the Catholic University of Leuven in Belgium.
The 9th Tourism Human Resources Conference comes at a time when the Caribbean faces increased global competition in the high-tech, innovation-driven industry, and amidst increasing calls for a total rethink of the way tourism leaders engage with the workforce. The event will bring together tourism practitioners from the public and private sectors, human resource professionals, tourism educators/trainers and consultants as well as tourism and hospitality students of tertiary institutions.
Delegates will share strategies and best practices on issues affecting the tourism and hospitality sectors, provide updated information on various aspects of tourism development, enhance skills and participate in professional networking opportunities.
This year's three-day intensive program includes two highly interactive and practical Master Classes facilitated by knowledgeable and dynamic subject experts. One Master Class will focus on unlocking the potential of employees and amplifying performance across the workplace by using a strengths approach, while the second Master Class will delve into the role of Human Resources professionals in building a company's brand.
For further details on the conference – sponsored by Dart Enterprises Ltd. of the Cayman Islands – click here.