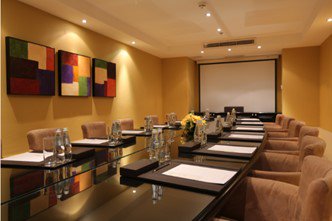 Corinthia Hotels in Malta offer special fall/winter meeting packages
Conference, incentive and meeting organizers looking for a different destination over the next two quarters can look to Malta, the beautiful and sunny archipelago in the Mediterranean Sea, with its comfortable winter weather and competitive prices.
Temperatures hover around 70 degrees on average in October and only dip to 55 degrees, with five hours of sunshine, in January.
Claiming to be one of Europe's sunniest meeting destinations, Corinthia's two hotels on the island are offering attractive rates and added benefit for MICE bookers.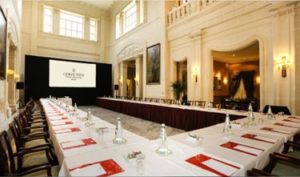 Corinthia Palace Hotel & Spa
Corinthia Hotel St. George's Bay is offering the Perfect Meeting Offer: a generous package on accommodation and Day Delegate Rate for the period from November 1, 2018, to February 28, 2019, as long as it is confirmed, and the contract signed before September 30, 2018.
The package of €120 (approx. $140.00) is based on a minimum of ten deluxe seaview rooms for sole use (discounted from €150 or approx. $175.00), and a day delegate rate from €55 (approx. $64.00) per person per day (instead of €60 or approx. $70.00). See package details under Editor's Notes overleaf.
Corinthia Palace Hotel & Spa is offering a Winter Offer: a special rate starting from €120 (approx. $140.00) per room per night for a deluxe double/twin room for sole occupancy, a day delegate rate starting from €58 (approx. $67.00) per person for a full day, private check-in and welcome drink on arrival, mineral water in-room, wi-fi and use of the Athenaeum Spa, a bus to Valletta, Sliema or the Royal Malta Golf Club plus an evening service to St. Julian's, a room upgrade for the event organizer, a free guest stay for every 25 paying rooms (up to a maximum of four), and a three-course welcome dinner starting from €40 (approx. $46.00) per person, excluding beverages. Available for events being staged between November 1, 2018 and February 28, 2019.