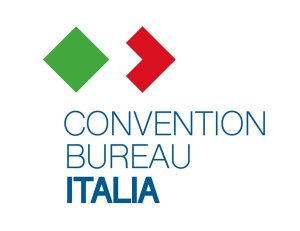 Convention Bureau Italia: 2018 begins full of promise for Italy
The year begins full of promise for Italy and for the Convention Bureau Italia, the authoritative portal for access to the Destination for the international Meetings industry. This is evidenced by several indicators; the activities proposed by CBI, including the recent involvement in events such as the Global Forum and IAPCO Edge, and the membership representing over 1400 Italian companies.
The Members' network now stands at over 110 subjects. A recent very important addition to the membership is the Milanese company EventingMilan which has become effectively the city's convention bureau and also the Hilton Molino Stucky in Venice, the city's undisputed reference point. To these we can add the HNH chain, the Nicolaus Hotel in Bari and the Hotel Caesius Thermae and Spa Resort on Lake Garda.
Carlotta Ferrari, CEO of Convention Bureau Italia says, "It cannot be sufficiently emphasized how, in the years since its inception, the enthusiasm of the first Members and Preferred Partners has infected many other companies who now share a great sense of common purpose in belonging to the CBI Community. In this sense the entry of an organisation like EventingMilan is a source of immense satisfaction.
With regard to the activities available to the national operators, there are the Roadshows in the UK (London and Manchester, 22nd/23rd March), the Roadshows in the USA (Dallas, Minneapolis and Chicago, 16th – 20th April) and a workshop specifically for the association segment in Geneva (14th June). To these we add the first edition of the unconventional b2b workshop "Italy at Hand" inspired by the communication campaign of the same name, to be held in Bologna on 1st – 3rd November 2018.
"Creating opportunities for quality encounters with potential clients has always been one of our priorities," says Tobia Salvadori, Bureau Manager "and with our workshops we can guarantee such contacts with buyers who have a genuine interest in Italy. The Italy at Hand event," continues Salvadori, "will be a huge surprise. On behalf of the suppliers and approximately 50 buyers who will participate we are working together with our partners Bologna Convention Bureau and +39 Italy to present a meeting with a new stimulating dsesign, and as always with a marked inclination for business."