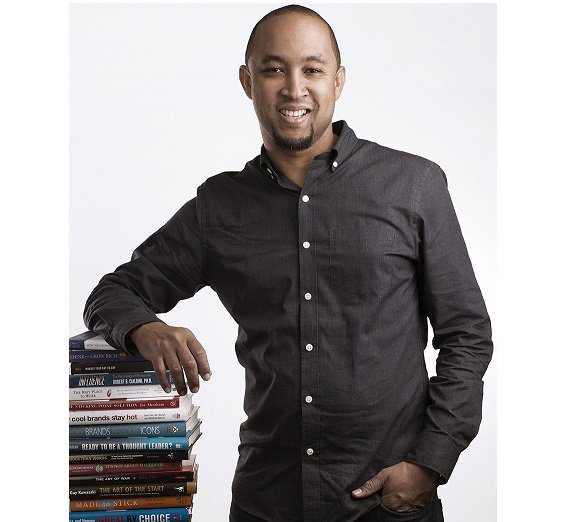 Brand expert: HR can unlock stronger Caribbean tourism identity
A more globally competitive Caribbean tourism brand and stronger industry await if the power of human resource management is harnessed to enhance branding. That is the key message that Ron Johnson, the managing director of Blueprint Creative, Barbados, will deliver during the Caribbean Tourism Organization (CTO)'s 9th Tourism Human Resources Conference in the Cayman Islands from 28-30 November, 2018. The conference will be held under the theme 'Building a Resilient, High-performing and Sustainable Caribbean Tourism Workforce for Global Competitiveness'.
Johnson will present a masterclass on 'Branding and HR Sitting in a Tree' on Friday 30 November.
"Taking an approach that branding starts on the inside of the organization – not the outside – and having your branding and HR teams work more closely together, represents an opportunity for Caribbean tourism stakeholders to build stronger brands and stronger businesses, which can lead to Caribbean tourism being more competitive on the world stage," said Johnson.
Johnson and his team of brand specialists at Blueprint Create work with chief executives, marketing teams and human resources departments to help solve their brand-related business challenges. He has advised clients in several industries, including energy, banking, insurance, convenience retailing, accounting and security. At the conference he will engage with educators, trainers, human resource managers and consultants, students, Caribbean tourism practitioners, policymakers, tourism development agencies and academicians.
The branding specialist, who describes HR professionals as 'branding superheroes in disguise', said it's important to get the message across at the macro and micro levels.
"The potential gains for tourism include the ability for individual organizations in the industry to build stronger brands and stronger businesses; and collectively, the ability to build a much stronger industry and be able to compete more effectively on the global market," Johnson said.
He warns that the consequences of not heeding the message could mean falling behind the rest of the world in areas such as branding, human resources, customer experience and overall competitiveness.
In the masterclass at the conference, Johnson will explain why branding must begin internally.
"Even the most clever advertising campaigns can be derailed by disengaged employees delivering poor customer service," said Johnson. "Companies want customers to love their brands, but that won't happen unless their employees love the brand first. It can be very dangerous for companies to try to build a strong customer-facing brand when they have a weak employee-facing brand."
This will be one of two masterclasses at this year's three-day intensive program of activities, with the other focusing on unlocking the potential of employees and amplifying performance across the workplace by using a strengths approach.
The CTO's 9th Tourism Human Resources Conference seeks to provide an exciting and educational forum for human resource professionals to gain new knowledge and acquire the necessary skills to help them achieve excellent performance in their organizations. It also discusses pertinent issues impacting on, and relating to, the human resource element of tourism in the region; exposes human resource practitioners to good tourism practices in a tourism environment, and provides an opportunity for professional networking.
The conference is sponsored by the Cayman Islands Department of Tourism and Dart, the Cayman Islands-headquartered global organization whose portfolio of companies include real estate, hospitality, retail, entertainment, finance and biotech.
"We believe this conference will help re-energize Caribbean Tourism HR professionals, inspiring them to focus on people initiatives which support an engaged, high performing and resilient workforce," Juliet Du Feu, Dart's senior vice president of human resources, said.