The Caribbean Tourism Organization is currently holding the State of Tourism Industry Conference in Nassau Bahamas at the famous Atlantis resort.
The official opening is scheduled tonight. The keynote speaker will be The Hon Dr. Hubert A. Minnis, Prime minister of the Bahamas.
At the annual meeting of the Council of Tourism Ministers and Commissioners of Tourism this afternoon Mr. Earlston McPhee, the Bahamas Director, Economic Development was rd by the Caribbean Tourism Organization for long service contribution to Sustainable Tourism and regional developments.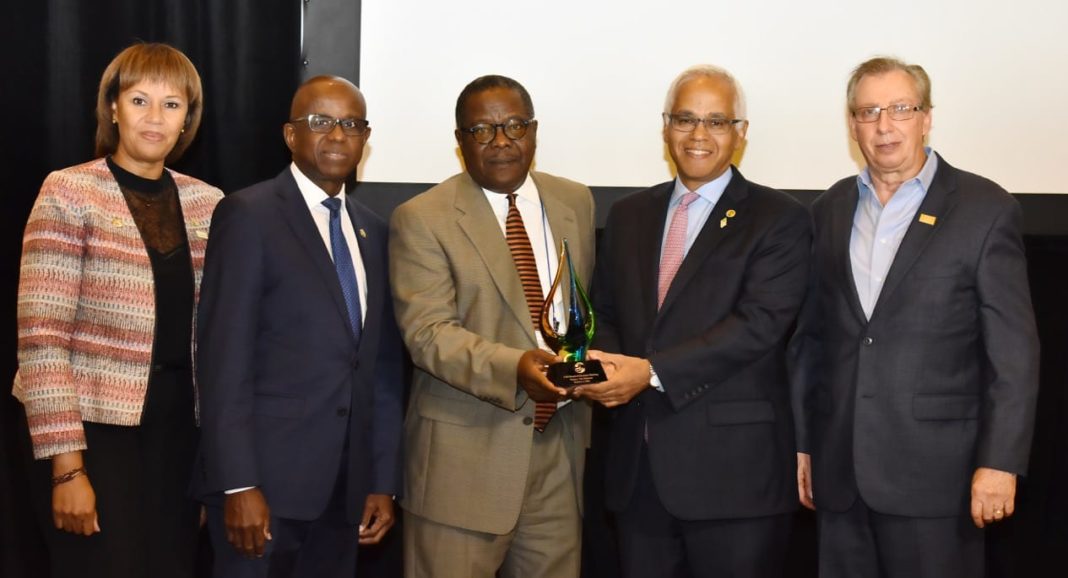 Mr. McPhee is pictured at the podium; and in group accepting award, with Director General of Tourism Joy Jibrilu, right; CTO Secretary General Hugh Riley, left; and CTO/Sustainable Tourism Specialist, Amanda Charles.
The Caribbean Tourism Organization (CTO), with headquarters in Barbados and offices in New York and London, is the Caribbean's tourism development agency comprising membership of 26 countries and territories including Dutch, English, French and Spanish, as well as a myriad of private sector allied members. eTurboNews is a member of CTO