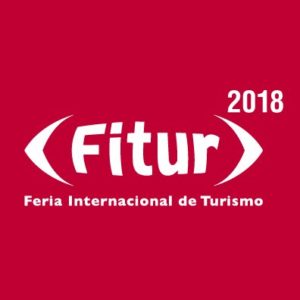 B2B meetings turn FITUR 2018 into a large business platform
The International Tourism Fair, FITUR, organized by IFEMA at the Feria de Madrid from the 17th to the 21st January 2018, once again presents B2B meetings, with extensive participation and a structure aimed at promoting business contacts and exchanges. The meetings will be held at this new edition of FITUR on the 17th, 18th and 19th of January, from 10:00 am to 2:00 pm.
These business appointments contribute to an optimal organization of the time available, thanks to planned meetings. Contact will again be made between offer and demand, pursuant to participants' specific interests: exhibitors and co-exhibitors who promote their products throughout the world, and international purchasers. It is expected that a total of 6,200 appointments will be organized between the 135 international purchasers and the 500 participating exhibitors and co-exhibitors.
The purchasers invited to this edition will be traveling from 39 countries, some of which are United Kingdom, Argentina, China, Russia, India, United States and Colombia.
These guest purchasers, travel agencies and tour operators, were carefully chosen by IFEMA through their branch offices abroad and by the exhibitors themselves.
The appointment schedule, coordinated in advance by the Fair, has proven its effectiveness with the results from previous editions, and is drawn up pursuant to a series of criteria, especially the commercial and strategic interest of purchasers and exhibitors.