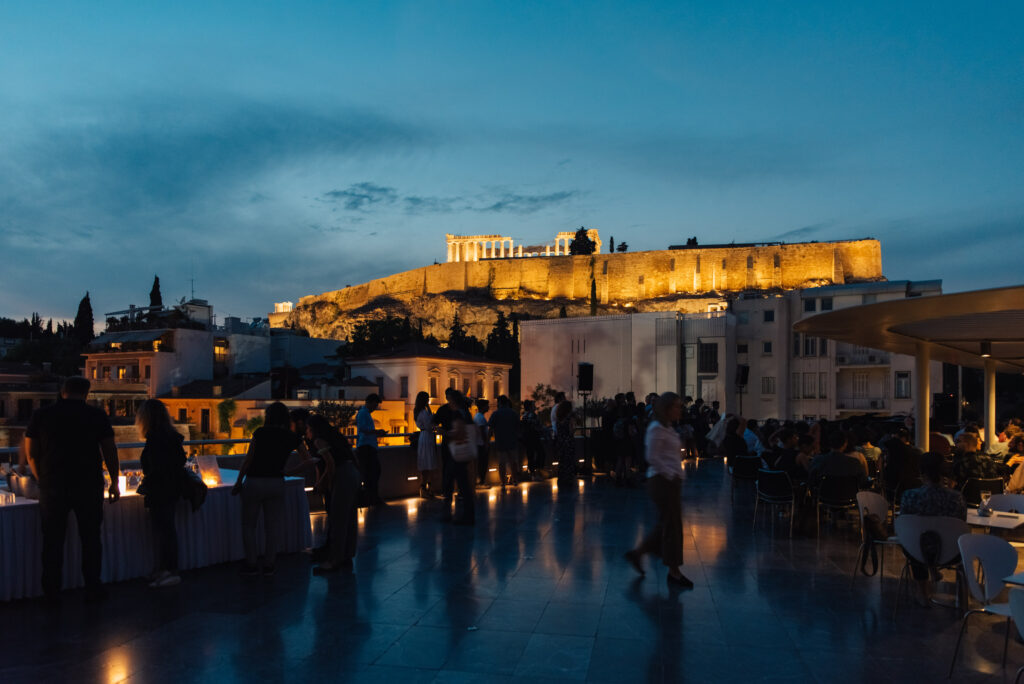 Athens Ranks 8th in World for Meetings and Events During 2021 and Continues to Rise
Athens continues its dynamic course in the meetings world. In the ICCA Annual Report 2021 Athens ranks 6th in Europe and 8th in the world when it comes to the number of international association meetings hosted in the Greek capital throughout 2021. 
Athens has emerged as an agile, innovative and adaptive destination for meetings and conferences. The city has proven its ability to adapt to the needs of the industry for virtual and hybrid meetings while limiting the cancellation of events through strict observance of health and safety protocols.
For the past decade, Athens has been rising as a key player in the international meetings industry. Just before the break out of the pandemic crisis, Athens had climbed to its highest ranking ever at the International Congress and Convention Association (ICCA) Annual Report 2019 when Athens ranked as the 12th top destination in Europe and the 17th worldwide for association meetings, moving up 4 and 7 positions respectively from 2018. 
In 2021, Athens hosted 87 international association meetings of all forms with a total of 35,345 participants. In 2019, Athens hosted 107 international association meetings with 43,520 participants. 
In these unprecedented times, Athens has maintained a strong, steady presence in the meetings industry. For the past two years, Athens and Greece have demonstrated professional handling of the pandemic that has made it possible to continue hosting events. 
The Athenian meetings industry has demonstrated resilience and adaptability. Local stakeholders and professionals responded to the new reality and the constantly changing needs of the industry with a rapid digital transformation that was crucial for the survival of the industry.    
46% of the international association meetings that were hosted in Athens in 2021 were virtual, 23% postponed, 18.4% met in hybrid events, 11.5% were unaffected and only 1.1% were cancelled.
44.4% of participants took part in a virtual meeting, 27.4% participated in hybrid events, 19.6% in a meeting that was postponed, 7.5% attended events that were unaffected and only 1.1% of the participants were registered to attend a meeting that was cancelled.
The city's ability to adapt to the challenging situation to host virtual and hybrid events helped maintain the number of events as well as participation, which remained relatively close to the numbers of 2019, bringing Athens to the front run of the global meetings market.
In Europe for 2021, 46.1% of the international association meetings were virtual, 28.2% postponed, 12.8% hybrid, 8.2% were unaffected and 3.5% were cancelled. Globally, 47% of the international association meetings were virtual, 27.3% postponed, 13.2% hybrid, 6.8% were unaffected and 4.2% were cancelled.
Based on those figures, Athens had a larger percentage of events that proceeded as planned, as well as virtual and hybrid meetings, and a smaller percentage of cancelled or postponed meetings compared to its peers in Europe and throughout the world.
Local stakeholders and companies have adapted to the shifting needs of today's events. Athenian professionals continue to provide cutting-edge solutions for the successful organization and support of off-line and on-line meetings and events. They have demonstrated their ability to cover even the most demanding organizational requirements.