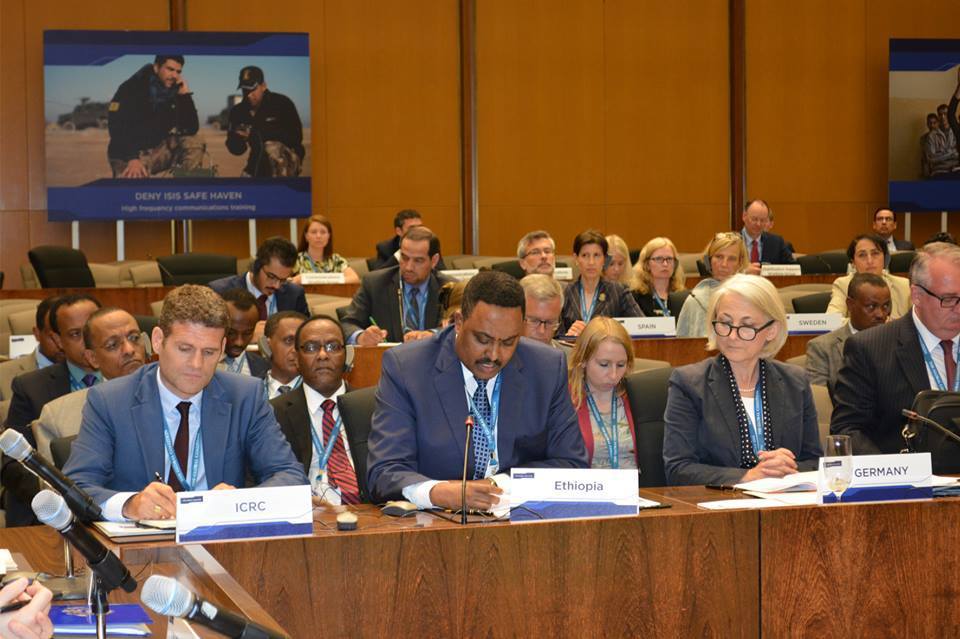 Are MICE and Conference Tourism the same? Ethiopia says no and sees a niche
Addis Ababa, Ethiopia has all the ingredients of MICE and Conference Tourism. The national airline Ethiopian Airlines is a Star Alliance Carrier with a global nonstop network to Addis Ababa. A new airport expansion is about to be opened, and the capital city has some of the best hotel infrastructure due to its importance as a United Nations Center.
Conference tourism – a more focused subset of the much larger MICE (Meetings, Incentives, Conferences and Exhibitions) tourism – is becoming a major segment in the tourism sector, and given its comparative advantages, Ethiopia should equip itself to hop on this trending industry and exploit its advantages.
Like any investment opportunity presenting sector, location matter, and in this regard, Ethiopia is less to no one. Home to the third largest number of diplomatic mission in the world, only after New York and Brussels, and as the 'political capital' of Africa, Addis Ababa, and by extension, Ethiopia, is best seated to be a huge hub of conference tourism.
Ethiopia also has other comparative advantages in terms of having top class hotels, and related facilities (at least in urban areas), and also in terms of having top conference destination cities with attributes that lead to delegate satisfaction. Case in point; the shores of Lake Tana in Bahir Dar becoming the permanent seat and host of Tana High-Level Forum on Security in Africa.
However, still the MICE tourism sector sill lumbering as manifested through the country's meager performance and standing.
To improve this, experts involved in the sector points to the need of establishing an institution that is solely focused on improving and elevating its conference tourism industry, and formulating a strategy that aims at exploiting the latent opportunities the sector provides. These two elements will enable the government to promote and make use of the country's potential to conduct huge (regional and international) events.
A comprehensive strategy and an independent and more focused institution can serve as the essential catalyst for the development and continuous upgrading of the country's convention centers, hospitality sector, and other related infrastructures like hotels, to international quality. Such endeavor can also help facilitate the capacity of the manpower involved in the sector by effectively infusing the subject as a course in higher education institutions.
In addition to all this, raising the level of understanding on the concept of conference tourism (MICE tourism) can go a long way in creating the necessary platforms needed to develop the sector, and also in attracting private investment that would play a role in bolstering the industry from the ground-up.
The other main element is finding the right fit marketing. As a 'new [tourism] industry frontier', Conference Tourism is sort of a niche sector. So, treating the sector as a niche market can do wonders in coming up with an effective marketing.
Considering niche business or sector caters to highly defined markets that are often outlier, over-looked, and brand-new, niche marketing is all about targeting customers on a personal level with the focus of turning them into a team of dedicated followers.
So, given that Ethiopia is behind in terms of its standing as a preferred conference and business tourism destination, employing niche marketing will be helpful, in that it allows capturing as much dedicated core clients as possible, before redirecting the efforts to reaching wider audience and helping grow the sector. Such marketing helps Ethiopia in closing the gap with the competition and build its capacity in peace with less competition, as it doesn't share the same market.
All in all, the work of making Ethiopia and its cities a preferred international conference destination lies in not only crafting a broad strategy and setting up an independent institution, but it also merits a niche approach to marketing the country's comparative advantage as a stepping stone to grow the sector. It also merits a place on the research agenda of tourism studies seeing how it is a highly dynamic and ever-growing sub-sector, and the country needs to be well-equipped and up to speed in order to be in a position to exploit all the opportunities the industry presents and utilize its potential.
SOURCE: The Ethiopian Herald