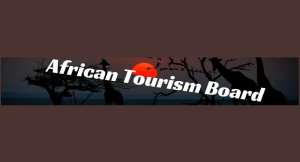 African Tourism Board reached out to MICE industry before officially launching
Many African countries have been working to promote their meeting facilities, recognizing the vast potential to boost their travel and tourism economies. The African Tourism Board (ATB) delegation will specifically be reaching out to potential organization and meeting planners from Las Vegas as well as Los Angeles and San Francisco on the US West Coast on the sidelines of IMEX America, being held this year from October 16-18 at the Sands Expo in Las Vegas, Nevada.
For more information about ATM roadshows, click here.
ATB will be spreading the message to event visitors about holding their next corporate meeting or convention in Africa. And while the official launch of the African Tourism Board is expected later this year, the organization is already actively attracting African members that are interested in exploring the MICE market in the United States.
The Kigali Convention and Visitors Bureau (CVB) is a good example of a small country like Rwanda with a progressive mindset to build up their Meetings, Incentives, Conferences, and Exhibitions (MICE) business. The Kigali Center has the added positive attribute for having a reputation as a green facility.
Watch this video about the Kigali Convention Center and how it helped to transform this Rwandan city into a thriving MICE destination:
[embedded content]
Founded in 2018, the African Tourism Board is an association that is internationally acclaimed for acting as a catalyst for the responsible development of travel and tourism to and from the African region. The Association provides aligned advocacy, insightful research, and innovative events to its members.
In partnership with private- and public-sector members, the African Tourism Board enhances the sustainable growth, value, and quality of travel and tourism to, from, and within Africa.
The Association provides leadership and counsel on an individual and collective basis to its member organizations and is expanding opportunities for marketing, public relations, investments, branding, promoting, and establishing niche markets.
The African Tourism Board is member of the International Coalition of Tourism Partners (ICTP).
For more information about the African Tourism Board, click here.
Related