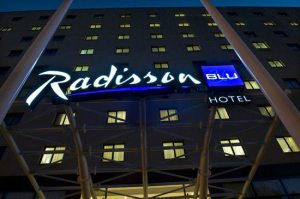 Africa Hotel Expansion Summit coming to Ethiopia next month
The Fifth Annual Africa Hotel Expansion Summit, scheduled to take place in Addis Ababa late February, is expected to attract key tourism industry from Africa and other partners from around the world, and to chart out hotel and tourism business development in Africa.
Counted to be the fastest-growing and most vibrant sectors in Africa, hotels have raised the continent's economy in recent years through expansion of the accommodation and hospitality sectors across the continent.
The forthcoming Fifth Annual Africa Hotel Expansion Summit is scheduled to take place at the Ethiopian Capital from February 27 and 28 at Radisson Blu Hotel Addis Ababa.
Organizers of the event – Noppen Group, said key speakers have been invited to speak during the two-day conference.
Reports from organizers show 417 International Class Hotels with 72,816 rooms are in the pipeline, with Egypt, Nigeria, Ethiopia, Angola, Morocco, South Africa, Kenya, Algeria, Cape Verde and Tunisia being the Top 10 destinations by hotel expansion pipeline status.
"Ethiopia is one of the more diverse economies that has seen continued growth. We see Ethiopian Airlines expanding footprint on the African continent, as well as the continuous infrastructure investments that are boosting Ethiopian hotel development", Noppen Group said.
Noppen`s Fifth Annual Africa Hotel Expansion Summit will feature the most prominent industry leaders providing informative and inspiring discussions pertaining to the continent's current needs and its ambitious future.
Global and local leading operators, developers, investors, construction companies, architects, financial institutes, associations, consultants & solution providers will be invited to discuss projects, future investment possibilities, international stakeholder involvements, design trends and technology updates.
Hotel and hospitality industry investors rate the African continent as the world's most attractive investment area in tourism despite the low figures of tourist inflow from key global travel markets.
They see Africa as the upcoming and the fast growing tourist destination in the world while endowed with diversified natural resources, attractive geographical features, and rich history and cultures – all of which attract international tourists to this continent.
Rwanda is the upcoming African country rated with friendly and positive growth in the tourism and hospitality industry in Africa. Top-level international investors, business leaders, hotel industry experts, and travel market leaders from the world are currently focusing their eyes on Rwanda.
Kigali, the Rwandan capital, has been rated the most attractive city in Eastern Africa for the global hospitality industry. Several international conferences and gatherings have been taking place in Kigali, attracting a high level number of business and conference tourists from Africa and other parts of the world.