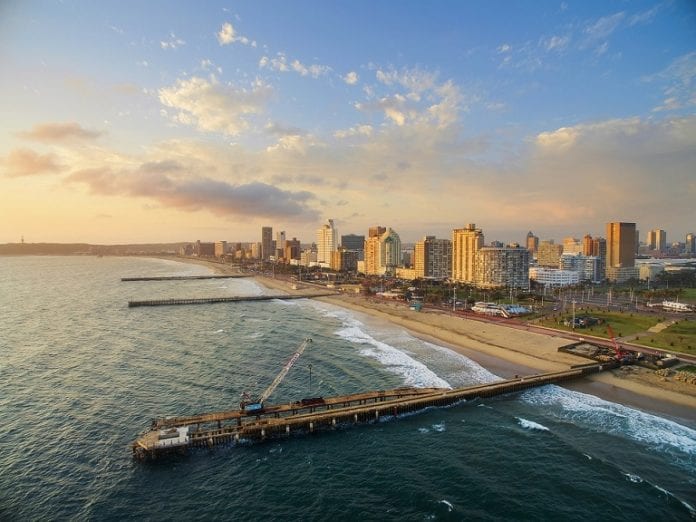 South African Tourism hits the road
South African Tourism will be hitting the road from November 12-16, 2018 to connect with travel agents across the UK and Ireland for its SAT School roadshow. Starting in Dublin on November 12, followed by Glasgow, Leeds, Birmingham and London, SAT School is a "one-stop shop" training platform aimed at equipping travel agents with all the information they need to sell South Africa – from the unique selling points, the latest news, and how to answer customer questions.
The roadshow will provide opportunities for travel agents to connect with South African Tourism's partners, including local destinations, attractions and excursion companies, who will be on hand to share details about each of their offerings and answer any questions agents have. This year's partners will include British Airways, regional tourist organizations such as Cape Town Tourism, Mpumalanga Tourism and Drakensberg Experience as well as local ground handlers such as Southern Africa 360 and Dirty Boots Adventure Guide.
Agents in each city will have the chance to win a place on the SAT School Mega FAM trip in June 2019 with flights sponsored by British Airways. Additionally, agents will be able to engage with the tourist board about other potential hosted trips to South Africa with their travel agents program.
The UK and Ireland are key markets for South Africa; the UK being the number one source of international arrivals and Ireland representing a strong growth market.
South African Tourism's Hub Head for the UK & Ireland, Tolene Van der Merwe, says, "SAT School has always been extremely popular with the UK and Irish travel trade, which is why we've now run the initiative for four years in a row. Travel agents are absolutely vital to helping us achieve our over-arching global goal of attracting four million more international tourists to South Africa by 2021, so the roadshow is a great way for us to engage with agents, introduce them to key South African stakeholders, and to ensure that they have the most up to date information on the latest products, experiences and destinations that South Africa has to offer UK and Irish holidaymakers."
Where and When:
November 12 in Dublin – Clayton Ballsbridge Hotel, Merrion Rd, Dublin 4, D04 NX33
November 13 in Glasgow – The Royal Venue College of Physicians and Surgeons, 232-242 St Vincent St, Glasgow G2 5RJ
November 14 in Leeds – Aspire, 2 Infirmary St, Leeds LS1 2JP
November 15 in Birmingham – ThinkTank Birmingham Museum, Millennium Point, Curzon St, Birmingham B4 7XG
November 16 in London – South African High Commission, South Africa House, Trafalgar Square, London WC2N 5DP
Each day will consist of a full day of meetings and presentations with lunch and drinks, starting at 09:30 and finishing at 16:00. Agents are encouraged to register to secure a place by emailing [email protected] or by filling in the required details here.