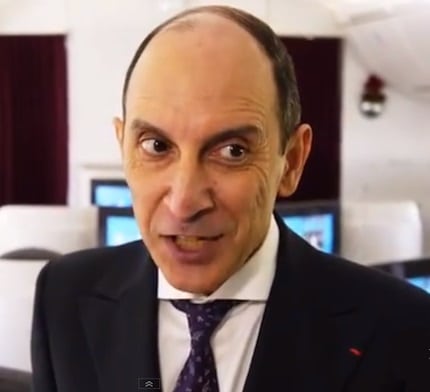 Qatar Airways CEO: Travel ban won't stop Middle East travelers from flying to US
Qatar Airways CEO Akbar Al Baker said that the US travel ban is not going to stop travelers from the Middle East flying to the United States.
"Whatever President Trump says, people will still want to travel," said Qatar's flag carrier's chief.
The US travel ban targets people from Iran, Libya, Somalia and Yemen.
But Mr Al Baker said there were many in the region with connections to the US who would continue to visit the country.
"And how will the tourists go? They won't go by swimming across the Atlantic. They have to fly."
However, the airline chief said he did not believe that Mr Trump wanted "to close the doors on the United States".
"So I am still positive that the traffic flow in and out of America will continue."
Qatar Airways says it will post a loss this year due to the year-long economic blockade of Qatar by four of its neighbors.
Amid allegations that Qatar was supporting terrorism and that it was too closely linked to Iran, Bahrain, Saudi Arabia, the United Arab Emirates and Egypt imposed the blockade last June.
The carrier lost many of its local routes and has had to carve out new links – and avoid Yemeni airspace which is effectively controlled by Saudi Arabia.
Mr Al Baker warned that he did not think the blockade would end soon: "I don't think it is going to get better. On the contrary, they are trying to make things difficult."
Talking to reporters at the Farnborough Airshow, he said: "They are trying to intimidate suppliers, banks and manufacturers not to do business with my country."
Mr Al Baker said the carrier was working hard to adjust to the blockade but that trading conditions remained challenging.
"Any new routes that we have launched to replace those we have lost take time to mature.
"Keep in mind we are going on with our expansion, so that might also put pressure on our bottom line."
yahoo