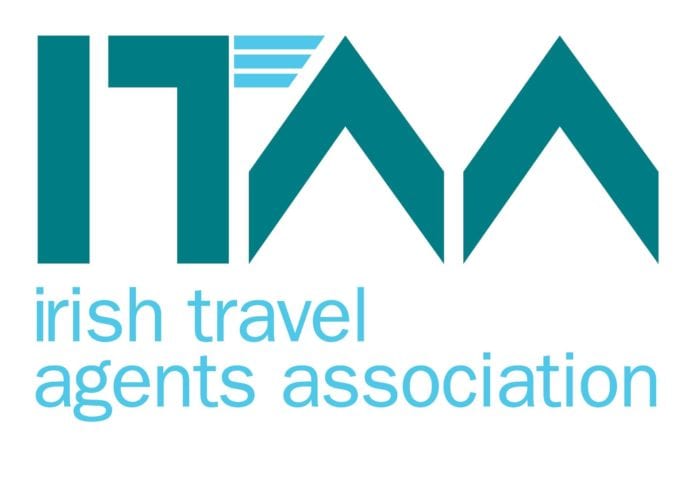 Philadelphia hosts 2018 Irish Travel Agents Association conference
From Wednesday 28th November until Saturday 1st December 2018, Philadelphia will serve as the first-ever U.S. host city for the 2018 Irish Travel Agents Association (ITAA) Annual Conference. Traditionally, this conference has been held exclusively in Europe. Due to increased airlift from Europe to Philadelphia International Airport and the targeted international strategy of the Philadelphia Convention and Visitors Bureau's (PHLCVB) Global Tourism team, Philadelphia was selected as the destination for this international conference.
ITAA represents Ireland's travel agents and tour operators, bringing together over 100-member companies covering 140 branches throughout the Republic of Ireland. Annually, the ITAA Conference brings together 120 prominent members comprised of travel trade agents, suppliers, and media, all representing Ireland's travel industry.
Conference attendees will experience the vitality of America's first World Heritage City while participating in industry and educational events organised by the Global Tourism department at the PHLCVB with support from the Pennsylvania Convention Center and Philadelphia International Airport.
Through the efforts of the Philadelphia International Airport (PHL), additional air lift has strengthened Philadelphia's role as a gateway city to the United States – particularly for the region of Ireland. In March 2018, Aer Lingus began non-stop service between Philadelphia and Dublin Airport (DUB), operating daily from Dublin and offering pre-clearance for U.S. Customs and Immigration with low border wait times. Aer Lingus is Philadelphia's first Irish carrier (and second airline servicing Ireland), and is the second new international carrier choosing to fly to Philadelphia within the last 18 months. Additionally, American Airlines operates daily service from Dublin and seasonal service (April-September) from Shannon Airport to Philadelphia.
Conference attendees representing Ireland's tourism industry will have the opportunity to experience Philadelphia the way that most visitors do, with highlights including:
• Thursday 29th November at 9:30 am: Breakfast and conference opening at the Pennsylvania Convention Center, featuring remarks from Philadelphia City Representative Sheila Hess, PHLCVB president and CEO Julie Coker Graham, Pennsylvania Convention Center president John McNichol and Chris Thompson, the president and CEO of Brand USA.
• Friday 30th November: A day dedicated to touring Philadelphia including highlighting tax-free shopping options, showcasing public arts, and visiting historical landmarks and popular attractions.
• Saturday 1st December: Visits to the Countryside of Philadelphia, Brandywine Valley & Valley Forge, including destinations such as Longwood Gardens and Brandywine River Museum of Art.
"Ireland is in the top 10 largest overseas markets for Philadelphia. And in 2017 alone, our city welcomed 14,300 visitors from the region," said PHLCVB President and CEO Julie Coker Graham. "We are honoured that ITAA has chosen Philadelphia as the first U.S. location of its annual conference, and we look forward to providing attendees with an experience that will help them promote and sell travel to our World Heritage City."
In 2017, Philadelphia welcomed 648,000 overseas visitors, up slightly from 2016, and an increase of 9% over the last five years. According to data released earlier this year from Tourism Economics, direct spending by overseas visitors also increased by 7.2% year-over-year (YoY), totalling approximately £509 million ($651 million). The estimated economic impact generated through overseas visitation to the greater Philadelphia region has climbed to approximately £860.8 million ($1.1 billion).
"Expanding airlift to Philadelphia is our top priority," said PHL International Airport CEO Chellie Cameron. "Over the past few years, our team has worked to recruit international carriers like Aer Lingus and Icelandair that have provided new opportunities to expand our city's efforts to bring more overseas visitors to Philadelphia. Both Aer Lingus and Icelandair have expanded their route offerings since their launch, which we view as a positive indicator of the appeal of Philadelphia as a U.S. destination."
Philadelphia International Airport has secured additional air service from American Airlines, who this past spring added direct flights from Budapest, Prague and Zurich. American has also recently announced that in 2019, they will begin new non-stop flights from Berlin, Bologna, Edinburgh and Dubrovnik.
Thanks to the collaborative efforts of the Philadelphia International Airport, the PHLCVB and the City of Philadelphia, Philadelphia is now easier to access and can capitalise on opportunities to increase overseas visitation from key global markets like Ireland. The PHLCVB operates representation offices in seven locations around the world and actively promotes Philadelphia in 23 global markets. In conjunction with, and under the direction of, a global tourism team based in Philadelphia, these international offices work to amplify Philadelphia's message and inspire travel to the region. With ITAA's arrival in Philadelphia, the PHLCVB will be better able to empower Irish travel agents to better promote visitation to Philadelphia.