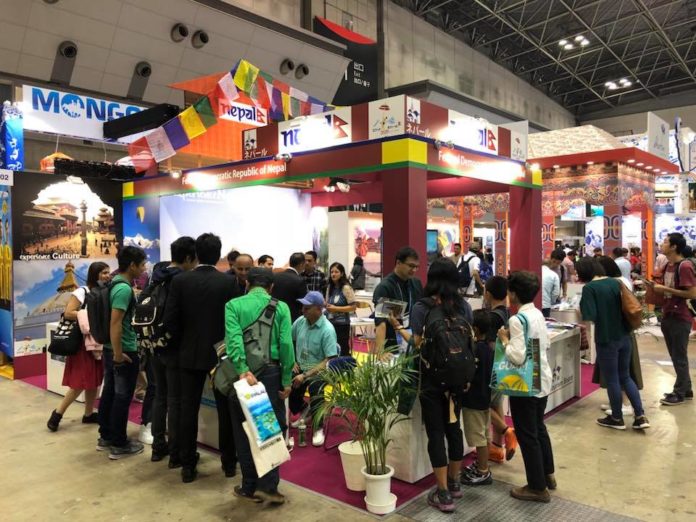 Nepal Tourism Board makes its mark at Tourism Expo Japan
Participation of the Nepal Tourism Board at the Tourism Expo Japan 2018, from September 20, 2018 at Tokyo Big Sight will be concluding today on September 23. The 4-day Expo is the ideal forum for showcasing destinations and providing abundant opportunities for travel professionals to exchange travel information and conducts effective business meetings and inspiring consumers through the power of travel. It is an all-encompassing event showcasing the many facets of travel and the creative and varied lifestyle, information and trends that spring from it.
Nepal's participation at the Expo was led by Nepal Tourism Board (NTB) in coordination with Nepal Airlines and four tourism companies from the private sector: Around The Himalayas, Liberty Holidays, Hotel Shambala and Netra Travels and Tours.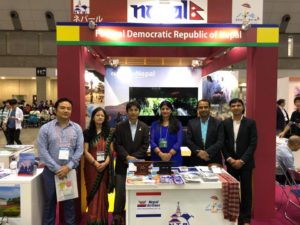 The platform was used by Nepal to communicate fresh updates on tourism front and to create visibility of Nepal as a destination in Japanese market. More importantly, in view of Nepal Airlines connecting Kathmandu and Tokyo with direct flight very soon, this year's participation was fruitful in communicating easy and direct access to Nepal for Japanese travelers in days to come.
Japan, with predominantly Buddhist population, is an established market for Nepal. Most Japanese view Nepal as the birthplace of Lord Buddha, a pilgrimage destination, spiritually healing and fulfilling. They usually visit Kathmandu, Lumbini, Pokhara, Chitwan and trek in the Annapurna or Everest region. Japanese visitors to Nepal are usually high-end tourists who are educated and have spending power.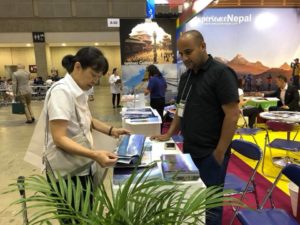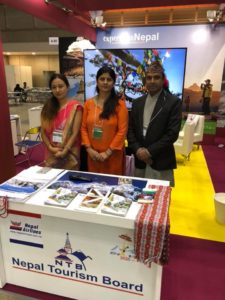 In 2017, Nepal reached a milestone with the arrival of 1 million tourists. The total number of Japanese tourists in Nepal in 2017 was 17,613. With vision of getting 2 million tourists in 2020 and 5 million by 2030, Nepal's hopes are anchored on the growth of arrivals from close neighbors and regions.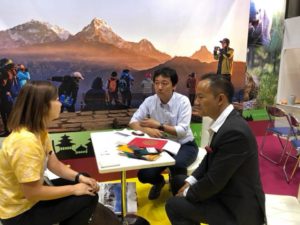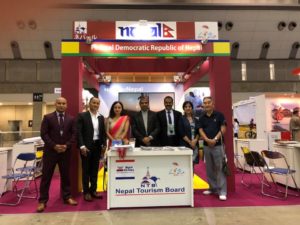 Next year's Tourism Expo Japan 2019 will take place in Osaka, Japan from October 24-27, 2019.