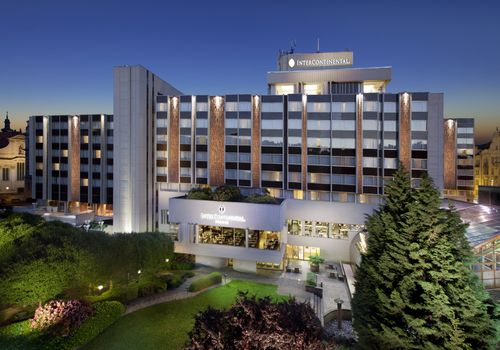 MICE B2B show back in Prague
Prague will again be hosting the MICE B2B show, MCE Central & Eastern Europe. After having paid tribute to many other Central & Eastern European destinations that offer quality MICE facilities and services, Prague was chosen to welcome the set of nearly 100 international event planners in February 2019.
The boutique show that is organized for the 9th consecutive year is one of the various MICE forums in Europe Congress' portfolio. During this two-and-a-half-day forum, Europe Congress brings selected event planners from all parts of the world to meet with regional destinations and high-profiled MICE providers from the Central & Eastern parts of Europe.
eTN Chatroom: Discuss with readers from around the world:
---
These MICE providers are large hotel chains like InterContinental, Kempinski, Marriott, NH and Hilton. Yet also more regional providers such as Danubius, Rixos, Lindner, Maritim, CPI and private hotel properties as Makedonia Palace, Bernardin Hotels and Le Hotels Group. DMC companies such as Liberty, Mondial and MICE in the City form another solid group of participants alike Convention Bureaus from for example Riga, Salzburg, Kitzbuhl and Bled.
Each participant will engage into 35 direct business encounters that have been match-made and pre-scheduled.
Participants get increased possibilities to socialize, network and do business through the event program with luncheons, receptions, dinners and parties, where the entire audience remains together for the full duration of the event.
The hotel hosting this event is The InterContinental Hotel Prague. The welcome dinner on Sunday, February 17, right after the welcome reception at the host hotel, will be held at Lobkowicz Palace, the only private owned part of the magnificent Prague Castle complex.
Lobkowicz Event Management is handling the entire evening. The dinner is part of the networking and business introductions scheme set up by Europe Congress.