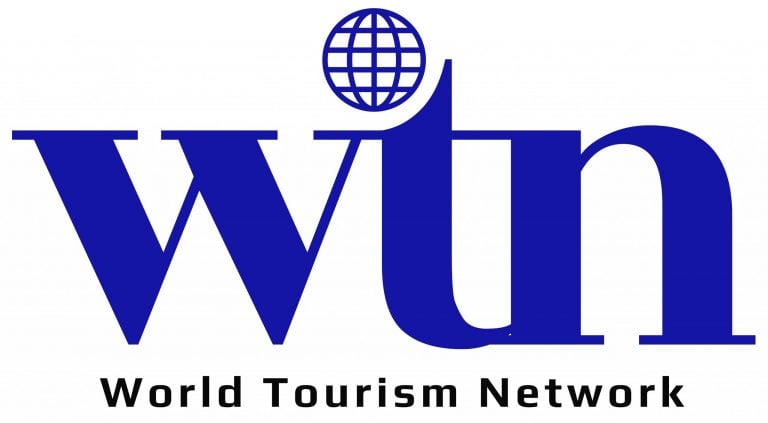 Meetings & Convention News: The Fires: Join this World Class Expert Tourism Zoom Discussion
On August 8 the world came to an end for 97 people in the historic beach and tourism town of Lahaina, Maui. Previously 115 people were confirmed dead, but this was lowered in a statement by Hawaii Governor Green on Friday.
Thousands of people lost their home, their business and some moved to resort hotels in West Maui.
Tourism came to a standstill, and Hawaii's tourism leaders are hard at work to jumpstart the largest industry in the Aloha State.
Conspiracy theories and tremendous mistakes discovered in the work by those responsible for safety and security indicate there is a lot more to come.
When it comes to deadly wildfires, the US State of Hawaii is not alone. Devastating fires due to climate change are destroying regions around the world including in Australia, Greece, Turkey, Canada, and other parts of the United States.
Hawaii headquartered World Tourism Network with members in 133 countries reached out to one of its most known members and global consultants in this field, Australian-based Dr. David Beirman.
Dr. Beirman retains strong links with the Australian and global travel industry, in his specialist field of tourism, risk, crisis, and recovery management.
Together with WTN's president Dr. Peter Tarlow who is also a world-known expert in travel security, and worked on tourism security in Hawaii for years, World Tourism Network arranged a panel of experts to give their feedback and recommendations on what tourism should do to limit the threat for tourism to this global trend of devastating fires.
It's difficult to get 15 world experts from all continents on one Zoom table, and the World Tourism Network did it.
"We're very thankful to David and Peter for their hard work to make this discussion this upcoming Tuesday possible," said Hawaii-based Juergen Steinmetz, the Chairman of WTN. "We are pleased to invite our members in 133 countries to join the discussion on Zoom free of charge. eTurboNews readers are also welcome to attend for a $50.00 participation fee. "
"We invited the Hawaii Tourism Authority, Hawaii-based associations, and stakeholders to participate," said Steinmetz.
Speakers and Program
Time SpeakerTitleTopic
20.00
Juergen SteinmetzWelcome, Intro: The View from Hawaii.20:10Dr Eran KetterLecturer in Tourism, Kinneret College: Galilee, IsraelWorking effectively with the media during a crisis impacting tourism.
20:20
Bert van WalbeekWorking effectively with the media during a crisis impacting tourism.Working effectively with the media during a crisis impacting on tourism.
20:30
Richard Gordon MBE
Director University of Bournemouth Centre for Disaster Management, UKPresident World Tourism Network. CEO Tourism and More -World-renowned tourism security expert
20:40
Charles GuddemiVice President of Safety and Security
Applying Interoperability to Forest Fires and Natural Disasters:20:50Lt Col. Bill FoosVice President Safety and SecurityStrategies to Work with disabled travelers during natural disasters. The view from Nepal.
21:00
Dr Peter TarlowPresident World Tourism Network. CEO Tourism and More -World-renowned tourism security expert, President WTN
Tourism Security and natural disasters21:10
Professor Lloyd WallerSenior Lecturer Management: RoyalMelbourne Insitute of Technology.Focus on Natural Disasters and Tourism: a Jamaican and Caribbean Perspective21:20Dr. Ancy GamageSenior Lecturer Management Royal Melbourne Institute of TechnologyThe HR dimension of tourism businesses and bushfire management in Victoria.
21:30
Professor Jeff WilksAdjunct Professor Griffith University: Specialist In Tourism, Law and Medicine
Preparing for crises. An Australian perspective21:40Emeritus Prof. Bruce PrideauxFaculty of Hospitality & Tourism Prince of Songkla University, ThailandPATA's 30 years of commitment to tourism risk, crisis, and resilience in the Asia Pacific
21:30
Masato Takamatsu
CEO Tourism Resilience, JapanPATA's 30 years of commitment to tourism risk, crisis and resilience in the Asia Pacific21:40Peter SemoneChairman of Pacific Asia Travel AssociationStrategies to Work with disabled travelers during natural disasters . The view from Nepal.21:50Pankaj PradhanangaCEO Four Seasons Travel Kathmandu -Specialist in Accessible TourismStrategies to Work with disabled travelers during natural disasters. The view from Nepal.
22:00
Dr David BeirmanAdjunct fellow Tourism & Management University of Technology SydneyThe sum-up of the conference and directions for further action
Panelists
Juergen Steinmetz (Chair) (USA): Chairman of the World Tourism Network and Publisher of eTurboNews. Juergen is a global leader in the tourism industry media and in building global networks of tourism professionals.
Dr. David Beirman (Australia) University of Technology Sydney. David has been a prominent researcher in tourism risk, crisis, and recovery management for over 30 years and has been directly involved in destination recovery projects (including bushfires) worldwide.
Dr. Peter Tarlow (USA): President of World Tourism Network and CEO of Tourism & More. A top global tourism security expert who has trained thousands of police in over 30 counties through his TOPPS (Tourism Oriented Police Protection Service) program.
Dr. Eran Ketter (Israel)Lecturer in Tourism at the Kinneret College of Hospitality and Tourism. Eran is one of the world's leading authorities on tourism Marketing, destination branding, and Image.
Dr. Bert Van Walbeek, UK-based and renowned "Master of Disaster" and former head of the Thailand Chapter of the Pacific Asia Travel Association. Author of PATA's first crisis management guidebook.
Richard Gordon MBE  Director of the world-renowned UK-based University of Bournemouth Centre for Disaster Management advising governments and Tourism businesses worldwide on disaster management
Lt. Col. Bill Foos (USA) Former US Army Officer and a security consultant to businesses.
Ray Suppe (USA)
Charles Guddeni (USA)
Dr. Ancy Gamage (Australia) Senior Lecturer Management (Royal Melbourne Institute of Technology)  Ancy specializes in the human resource dimension of tourism resilience and bushfire risk management response.
Professor Jeff Wilks, Griffith University(Australia) Jeff is a world-renowned specialist in tourism risk management focussing on risk readiness and links between tourism and emergency management
Emeritus Professor Bruce Prideaux  Central  Queensland University(Australia)is a world-renowned authority on tourism crisis management and the link between climate change and natural disasters.
Masato Takamatsu (Japan) CEO of Tourism Resilience Japan.  Masato is Japan's leading expert on crisis preparedness. His programs link tourism enterprises, emergency management, and government agencies to prepare for, respond to, and recover from Natural disasters.
Peter Semone (Thailand) Chairman of Pacific Asia Travel Association. Peter leads PATA and has championed and been an active player in PATA's more than 30 years of commitment to tourism risk, crisis, and recovery management throughout the Asia Pacific region.
Prof. Lloyd Waller, Executive Director of Global Tourism Resilience & Crisis Management Centre, Jamaica
Pankaj Pradhananga (Nepal) Director of Four Seasons Travel, and Chapter President of the WTN Nepal Chapter, Kathmandu Nepal. Pankaj is a pioneer and global leader in accessible tourism services for people with disabilities and has factored in their special needs in preparing for and responding to natural disasters.
Zoom times by time zones
Tuesday, 19 September 2023
09.00 American Samoa
10.00 HST, Hawaii 
12.00 Alaska (ANC)
13.00 PST BC, CA, Peru,
14.00 MST CO, AZ, Mexico City,
15.00 CST IL, TX, Jamaica, Panama, Peru, Colombia,
16.00 EST NY, FL, ONT, Barbados, Puerto Rico
17.00 Chile, Argentina, Brazil, Bermuda
19.00 Cape Verde
20.00 Sierra Leone
21.00 UK, IE, Nigeria, Portugal, Morocco, Tunisia
22.00 CET, South Africa
23.00 EET, Egypt, Kenya, Israel, Jordan, Turkey
Wednesday, 20 September 2023
00.00 Seychelles, Mauritius, UAE
01.00 Pakistan, Maldives
01.30 India, Sri Lanka
01.45 Nepal
02.00 Bangladesh
03.00 Thailand, Jakarta
04.00 China, Singapore, Malaysia, Bali, Perth
05.00 Japan, Korea
06.00 Guam, Sydney
08.00 New Zealand
09.00 Samoa
SOURCE: The Fires: Join this World Class Expert Tourism Zoom Discussion
SOURCE: Read More