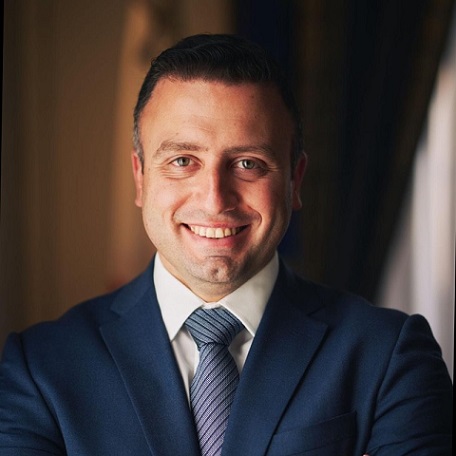 Meetings & Convention News: SME Shift Marks Pivotal World Tourism Day 2023
This launch of 50 chapters in the world's least developing countries (SMEs) will take place in Valletta, Malta, on September 27 – World Tourism Day. The event will be led by Malta's Minister of Tourism, Hon. Clayton Bartolo, together with Malta Tourism's CEO, Carlo Micallef.
This is a global tourism first, with so much focus being placed on climate resilience and sustainable tourism for those countries who need the most support. Not only because they are the poorest and least prepared but also because they did the least to create the GHG pollution that is the cause of today's global climate crisis.
Why These New LDC Chapters Are Important
First of all, Least Developed Countries will be hubs for permanent thoughtful activism in their nations. Not simply an event like a well-choreographed Climate Week, or a one-time initiative designed to maximize PR and media attention (albeit there is a place for these to respond to the code red crisis). But rather this will be a focused day-in, day out creative response engaging local stakeholders and motivating governance transformation right now rather than kicking the can down the 2050 Net Zero road.
Second, because they will reach out to like-minded young activists, like SUNx Malta's Chapter Leaders (all 2nd-year students in the SUNx Malta Climate Friendly Travel Diploma, with ITS, Malta's Institute of Tourism Studies). In a few months, a global community of thousands of Strong Climate Champions will be formed who are committed to local climate adaptation and emission reduction for the tourism sector in countries that are not usually the leaders in this field.
Third, because they will engage local industry – particularly the small- and medium-sized (SME) players in the climate friendly travel ecosystem. They will focus attention on only the most critical components of the transformation – preparedness for the dramatic weather impacts such as fires, floods, and drought, as well as the need to peak emissions by 2025 for climate friendly travel growth. Repeat growth here, where it can be done without adding carbon emissions.
SME Means Hands On Local Engagement
World Tourism Network has become a new but respected voice for small and medium-sized travel and tourism businesses in 133 countries. It brings together private and public sector members on regional and global platforms and advocates for its members on a chapter (regional) and a global level.
WTN seeks to create innovative approaches for inclusive and sustainable tourism sector growth and assist small and medium-sized travel and tourism businesses during both good and challenging times. Through its local chapters, the network allows members to have a strong local voice while at the same time providing a global platform.
Partners include private sector organizations and initiatives in destinations, the hospitality industry, aviation, attractions, trade shows, media, consulting, and lobbying as well as public sector organizations, initiatives, and associations.
Members are like the team of the network and include known leaders, emerging voices, and members of the private and public sectors with a purpose-driven vision and a responsible business sense.
TIME 2023, the first global executive summit by World Tourism Network brings leaders of SMEs together. Taking place in Bali, Indonesia, taking place from September 29 – October 1, 2023. WTN delegates together with high-level government officials and local tourism stakeholders of the Indonesian inbound and outbound market will discuss opportunities for SMEs, medical tourism, investments, safety and security, aviation, and climate change at this important meeting.
WTN Members have access to all think tanks, summits, discussion groups (WhatsApp – LinkedIn – Facebook groups), events, hero award competitions, and blog postings, and enjoy amazing content in AMAZING TRAVEL NEWS, distributed globally online and in print.
SOURCE: SME Shift Marks Pivotal World Tourism Day 2023
SOURCE: Read More