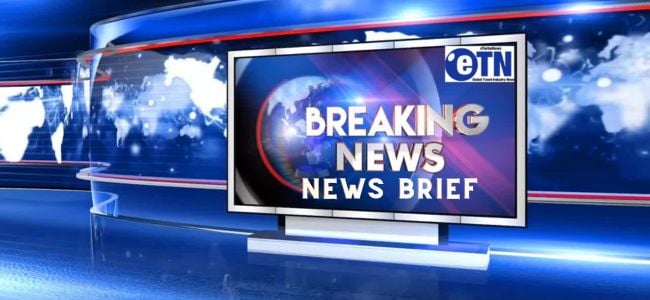 Meetings & Convention News: More Dominica Flights for World Creole Music Festival
In anticipation of Dominica's World Creole Music Festival (WCMF) scheduled for October 27-29, the island is preparing for the influx of travelers who will be visiting to celebrate the island's biggest event of the year. International and regional airlines have added additional flights to the island, making travel to the destination for this year's event and winter travel season more accessible.
American Airlines: For travelers from the U.S. and Canada, American Airlines is adding additional daily flights from Miami to Dominica for the island's independence season. Daily, non-stop flights will commence on October 24th and continue through November 15th. During the World Creole Music Festival, American Airlines will offer two daily flights on October 26, 27, and 28. The American Airlines flight departing from Miami connects with flights from up to 42 cities in North America.
Silver Airways: For travelers using San Juan as a connecting point, Silver Airways offers a codeshare agreement with American Airlines, JetBlue, Delta, and United when booking. Silver Airways will depart daily, except for Sundays, from San Juan during WCMF. This schedule will continue through to August 2024 making it easier to visit Dominica.
Caribbean Airlines: In August, Caribbean Airlines commenced service between Antigua and Dominica on Sundays and Wednesdays. Travelers from Trinidad or using Trinidad as a connecting point can take one of Caribbean Airlines' direct flights, which run on Thursday, Friday, and Sunday, as well as connect via Barbados on Mondays and Wednesdays. Travelers from Barbados or using Barbados as a connecting point can use Caribbean Airlines on Monday and Wednesday for the week of October 22-29 to travel to Dominica. Beyond the festival and into the winter period, travelers from the Tristate area and Toronto can make connections on CAL in POS into Dominica on Thursdays and Fridays.
LIAT: For travelers using Antigua as a connection point, LIAT flies into Dominica on Monday, Thursday, Friday, and Saturday. This route requires two tickets, one from the port of origin into Antigua and one from LIAT out to Dominica. LIAT flights from Barbados are available on Sundays and Fridays.
interCaribbean Airlines: Daily service with interCaribbean from Barbados to Dominica will be available during WCMF and beyond. For travelers from St. Lucia or using St. Lucia as a connecting point, interCaribbean offers daily service in a combination of nonstop and one-stop flights from St. Lucia to Dominica.
Winair: During WCMF, Winair will offer direct flights from St. Maarten to Dominica on Monday, Wednesday, and two flights on Saturday.
SOURCE: More Dominica Flights for World Creole Music Festival
SOURCE: Read More