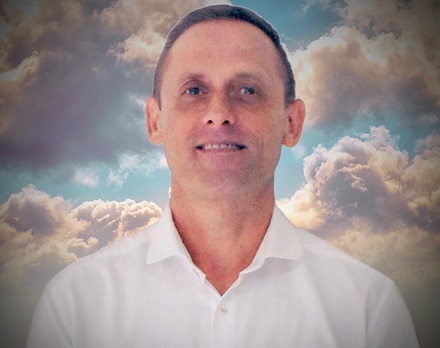 Meetings & Convention News: Artificial Intelligence Talk with Skal Bangkok
An exhilarating and insightful experience is coming as Skal International Bangkok presents a Luncheon Talk event like no other. On Tuesday, October 10, tourism professionals, digital marketers, and enthusiasts will gather at the Chatrium Residence Sathon, Bangkok, for an extraordinary day of networking, knowledge sharing, and delicious cuisine.
Date: Tuesday, October 10
Time: Registration starts at 11:30 a.m.
Venue: Chatrium Residence Sathon, Narathivas 24 Road
Speaker: Craig Burton, AI and Digital Marketing Expert from Move Ahead Media (MAM)
Craig Burton is a renowned expert at Move Ahead Media, a Bangkok based company in the field of Digital Marketing. Craig, with over a decade of experience, has previously worked with well-known names like MBK Group and Michelin, and he has consistently been at the forefront of leveraging AI tools to enhance digital marketing performance.
Synopsis of the Talk
Five AI tools you may use:
• Anthropic's Claude is great for summarizing long content.
• Perplexity Chrome extension allows you to chat with websites, summarizing content, answering questions, and more while you browse.
• Feedly Leo is especially useful for researchers, helping them stay informed about industry news and trends.
• Adobe's Speech Enhancer cleans up audio recordings, making them sound better, even if recorded with subpar equipment.
• Google Drive. Leverage AI features in Google Drive, such as creating templates in Google Sheets and generating outlines in Google Docs.
About Craig Burton
Craig Burton's extensive background in digital marketing is a prominent figure at Move Ahead Media, where he has been instrumental in pushing the boundaries of digital marketing with AI-driven solutions. Established in 2010, Move Ahead Media is an award-winning digital marketing company headquartered in Bangkok, Thailand. As a premier global powerhouse, MAM secures page-one listings, amplifies visibility, and partners with industry giants like Google, Bing, Meta, TikTok, and DAAT to provide the best results and ROI for their clients. Beyond marketing, they are trusted marketing and online advertising specialists who deeply understand their clients' business models. Their team of experts consistently delivers innovative, proven results, setting industry benchmarks. More than just an agency, MAM is your digital marketing partner.
Reservations
Reservations for Luncheon Talk can be made by emailing: [email protected] Cost is 950 baht per person for Skal International Bangkok Members and Guests of Members; 1,650 baht per person for Non-Members.
About Skal International Bangkok
Skal International Bangkok is part of Skal International, the world's largest global network of tourism professionals. Our mission is to promote global tourism and friendship. We provide a platform for industry professionals to connect, exchange ideas, and stay updated on the latest trends and innovations in the travel and tourism sector.
Don't miss this opportunity to gain valuable insights into AI for marketing from an industry expert. Join us on Tuesday, 10th October, for a day of inspiration, networking, and delicious food. Reserve your spot today and embark on a journey to enhance your digital marketing skills. For those interested in joining Skal International Bangkok, please email [email protected] (mailto:[email protected]) for more information.
SOURCE: Artificial Intelligence Talk with Skal Bangkok
SOURCE: Read More