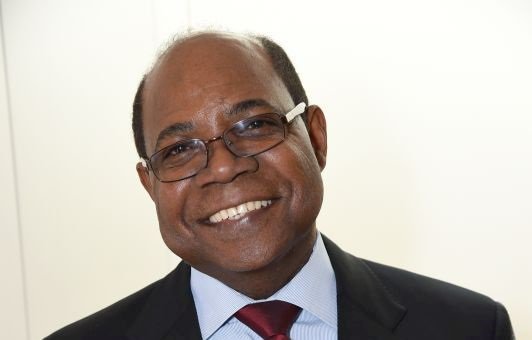 Jamaica to be center stage at World Travel Market
Jamaica's Tourism Minister, Hon. Edmund Bartlett departed the island yesterday to participate in the World Travel Market (WTM), in London.
"The world travel market is one of the biggest programs that the industry has on its calendar. I am very proud to share that I will be joined by a very sizeable delegation from Jamaica next week to participate in the event, which enables contracts to be entered into between hoteliers and suppliers and airlines and destinations and so on," said the Minister.
The WTM is a major promotional platform for the Jamaica Tourist Board (JTB). It will also feature other Jamaican companies, creating the ideal opportunity to meet industry professionals and conduct business deals. Through its industry networks, the WTM also creates personal and business opportunities while also providing customers with quality contacts, content and communities.
"While at the WTM, we will also engage in tourism diplomacy, which enables the real connectivity between countries that are involved in tourism and partners that are involved in this industry.
Jamaica is today at the cutting edge of this diplomatic initiative across the world. We are very proud that we are thought leaders in tourism today – that there is not a single important tourism activity-taking place anywhere in the world where Jamaica is not inserted. Our marketing is constantly being augmented by this reference to Jamaica as the place to go for cerebrations of all kinds," said Minister Bartlett.
The United Nations World Tourism Organization is also listed as a major player at the WTM. This year UNWTO and WTM will feature a Ministers' Summit on November 6, based on the theme "Investment in Tourism Technology".
There will also be a Ministerial discussion on "Investing in the Future of Tourism" where Ministers and other public-sector stakeholders will join the private sector panelists to engage in a discussion on the way forward for tourism.
While in London, the Minister will be joined by Donovan White, Director of Tourism; Jennifer Griffith, Permanent Secretary at the Ministry of Tourism; Dr. Lloyd Waller, Senior Advisor/Consultant, to the Minister; Gis'elle Jones, Research and Risk Management in the Tourism Enhancement Fund; and Anna-Kay Newell, Executive Assistant.
They will to return to the island on November 9, 2018.