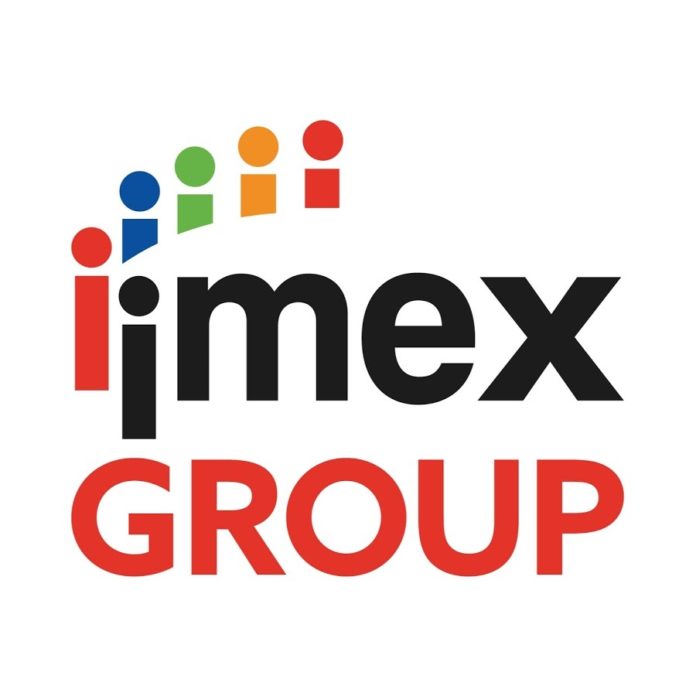 IMEX Group: Leveraging assets set to dominate 2019
2018 has been the year when interest in live events, experiential activities, women in leadership, mental wellbeing and robots skyrocketed.
In 2019, IMEX Group expects all these trends to continue; but what other trends does the international exhibition organizer see on the horizon? According to IMEX, there's one unifying storyline that can help us all make sense of 2019 before it arrives: how to leverage organizational assets, which includes everything from data, to human or artificial talent, to sustainable materials and care for the earth's resources.
Leveraging creativity
Event creators, strategists and planners the world over are under more pressure than ever to conjure up ideas and activations that ignite a 'wow' from their audience. IMEX partner C2 International and dozens of exhibitors in the Live Zones at IMEX shows in 2018 showcased their creativity and provoked attendees to consider 'how to wow'. For some creativity comes naturally; for others the word brings a feeling of dread. Nonetheless, creativity is here to stay.
This demand brings a new challenge; 'the pressure to delight' as it was described by one event planner recently, the need to keep on coming up with new ways to spark that precious 'wow'. As events become more varied and experiential, in 2019 this 'pressure to delight' will drive the industry to seek out even more new creative – perhaps sensational – ways to excite and impress audiences.
Leveraging industry data
For many years at events such as the IMEX Policy Forum, stakeholders in the meetings and events industry have been working hard to persuade national and regional governments to invest in and support the industry as a major sector, one that directly and indirectly makes a large economic contribution.
What the industry lacked was strong, striking financial data to quantify it and put its power into perspective – until now.
Business events including meetings are now proven to generate $1 trillion in direct spend alone worldwide every year, according to the Events Industry Council's (EIC) "Global Economic Significance of Business Events" study. This ranks the business events sector alongside consumer electronics in terms of size and scope.
This research is a powerful and priceless asset that, in 2019, the whole global industry should be sharing and highlighting to influencers outside the market.
Leveraging collaboration
The Events Industry Council's (EIC) "Global Economic Significance of Business Events" study was described as the result of 'the most meetings industry organizations ever to collaborate on a single project.' It was one of many new projects featured at IMEX America in which associations, countries, cities, hotel groups and technology were collaborating and forming new partnerships.
At the recent Impact Festival in Munich, where entrepreneurs and big business discussed 'new work', collaboration was the key topic, with talk of using it to build bridges between generations, genders, between industries and within companies / departments.
Equally an EY report asked: 'Is collaboration the new innovation? It reveals why many businesses are finding that collaboration is just as important, if not more so, than competition. 'In a world of digital disruption and industry convergence, companies now often find they must collaborate to secure the skills, assets and support they need. Successful innovation, in particular, is difficult for any organization to achieve alone.'
Leveraging technology
• Instagrammable and Snapchatable
A UK national newspaper described a recent event in India as 'a feast for Instagrammers' eyes.' The growing use of 'Instagrammable' and 'Snapchatable' moments defines the social media-led mindset that is driving a new approach to event marketing, design and planning. Many event planners' first thought now is – 'how will this food, this table, this stage set look on Instagram?' The result? Social media is now leading the design of events and activities not just reporting on them.
• Facial recognition
Facial recognition technology is being tested by the firm behind Transport for London's Oyster card to develop a ticketless system for the public transport network. It's the latest in a series of developments in the transport industry, following other projects in the USA, at London Heathrow and at Hong Kong airport, in which this technology is coming into day-to day use for security checking and to reduce queuing times.
At the same time Event Manager Blog's Facial Recognition Guide said '2018 is the year innovative events are embracing facial recognition'. While many have taken it up, more will do so next year.
Leveraging sustainability
The damage that non-biodegradable, non-recyclable plastics and materials is creating, particularly in our oceans, has become a high-profile issue in 2018, encapsulated by 'single-use' being announced as the Collins Dictionary Word of the Year.
In parallel, in the events sector, the fact that most events still use vinyl banners when non-vinyl is available has been gaining awareness through IMEX COO Nalan Emre's presentations at the UFI Education Forum on Sustainable Development and ICCA Congress. Anecdotal research from both IMEX shows suggests that buyers don't like (or don't remember to) ask, and suppliers frequently don't suggest sustainable alternatives.
2019 will be the year when, in the world and the industry, the focus will be seriously set on action. Replacing single use plastic drinking straws is a start. In the business events sector, expect the industry's general service contractors to be encouraging event organizers and exhibitors to ask for non-vinyl banners and other sustainable materials. Through its own waste donation program and the responsible recycling systems at Messe Frankfurt, the IMEX Group now sends ZERO waste to landfill after IMEX in Frankfurt. Sharing its learning, IMEX has also published a Sustainability Report.
Reviewing these trends, Carina Bauer, CEO of the IMEX Group says, "Ours is a diverse industry which needs to make the most of technology and every single asset it has while continuing to encourage social responsibility, inclusion and environmental awareness. Overall, these emerging trends present exciting opportunities and one thing's for certain: they'll quickly disrupt the marketplace and raise expectations in ways that we can barely imagine."