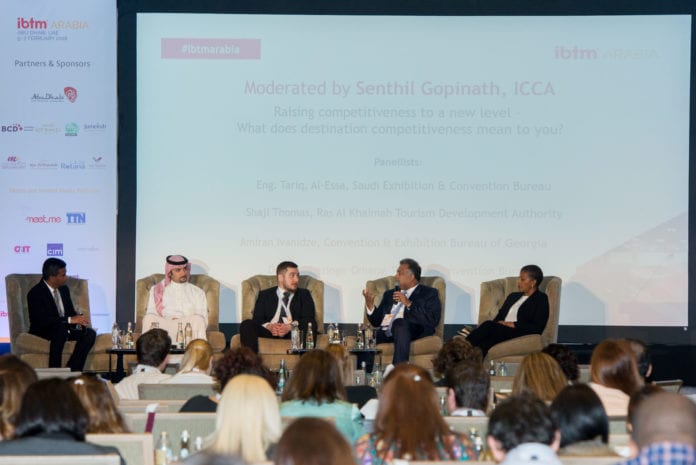 IBTM Arabia announces first details of 2019 event
IBTM Arabia, part of IBTM's global portfolio of meetings and events industry trade shows and the most established event of its kind in the MENA MICE industry, has announced that its 2019 event will take place at Jumeirah Etihad Towers from 25-27 March.
The event's exclusive one-to-one pod format mutually-matches Hosted Buyers and exhibitors using IBTM's bespoke 'matchmaking' software, ensuring meetings take place between people with whom there is a great chance of doing business.
IBTM Arabia – ran in partnership with Abu Dhabi Department of Culture and Tourism – will bring together exhibitors from Egypt, Tunisia, Morocco, Turkey, Russia, central Asia, Georgia, Armenia and Cyprus, as well as the UAE and GCC. Exhibitors signed up to attend so far include Cyprus Convention Bureau, Galaxia Tours, Rotana Hostel and Resorts and United Nations Economic Commissions for Africa (UNECA).
Exhibition Director for Reed Travel Exhibitions Middle East, Danielle Curtis, commented: "We're delighted to announce the first details of IBTM Arabia 2019. In a dynamic region such as ours, where so many destinations are investing heavily in facilities and infrastructure as they look to establish themselves in the global M&E industry, there is great demand for an established platform like IBTM Arabia. We provide an opportunity for organisations keen to market their brand, destination or services to a highly targeted international buying audience, as well as creating tailored content for international event planners keen to learn more about the region."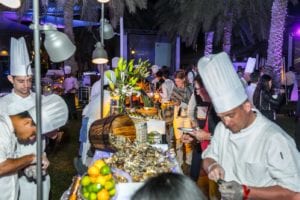 Danielle continues: "Our 2018 event was a huge success, and we're committed to building on this as we continue to provide valuable business opportunities and inspiring content through our Knowledge Program. We are looking forward to sharing further details of the event in due course."
One of the highlights of IBTM Arabia is its strong focus on networking and cultural events. This includes a 'Discovery Day' in which all attendees can network in a relaxed setting to build relationships ahead of their formal business meetings, all whilst enjoying the sites and local culture of Abu Dhabi. The event's well-known White Party gala dinner, sponsored by Rotana Hotels and Resorts, will also return in 2019.
Over 2,700 meetings took place during the three-day event at IBTM Arabia 2018, between a select 1-to-1 group ratio of Hosted Buyers and exhibitors. IBTM Arabia features a full program of pre-planned business meetings as well as an insightful series of Knowledge Program sessions presented by experts and educators on the latest industry developments.
To join as an exhibitor or to apply for a place as a Hosted Buyer, visit ibtmarabia.com.
eTN is a media partner for IBTM.