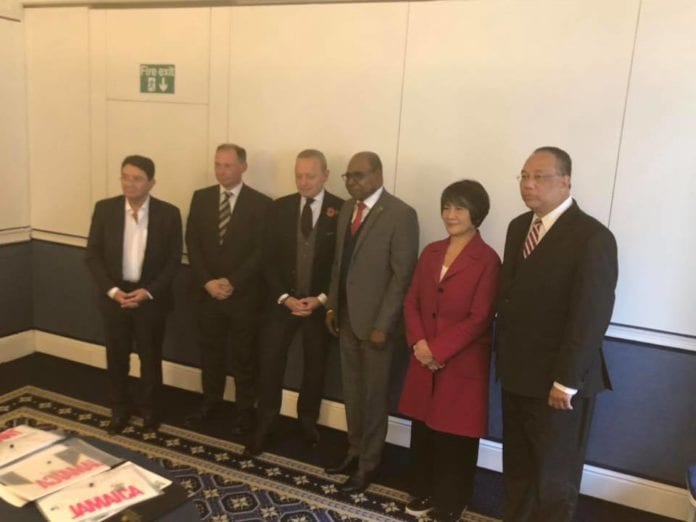 GTRCM: London was about Tourism Resilience and Crisis Management
The first board meeting for the Global Tourism Resilience and Crisis management center concluded at the Chesterfield Mayfair Hotel in London today. Tourism Resilience discussion included Climatic and Seismic, Pandemic, Security and Cybersecurity Management, Entrepreneurial management, digital transformation, human capital development, policy, communication and advocacy.
Under the leadership of the Hon. Edmund Bartlett, Minister of Tourism Jamaica, and Dr. Taleb Rifai former UNWTO Secretary-General the board and observers met for the first time a day before the start of the World Travel Market in London.
The meeting was attended by board members and associate members including Dr. Mario Hardy, CEP PATA, Brett Tollman, CEP The Travel Corporation, Lee Miles, Professor of Crisis and Disaster Management University of Bournemouth, UK, Ambassador Dho Young-Shim, Chairman ST-EP, Hon. Elena Kuntoura, Minister of Tourism Greece and a number of known leaders in the travel and tourism industry including David Scowsill, former CEO of WTTC, Isabel Hill, director national travel and tourism office United States, Karolin Troubezkoy, president St. Lucia Hotel & Tourism, Patricia Affonso-Dass, president Caribbean Hotel & Tourism Association, Commissioner Dr. Lloyd Waller from Jamaica, Anita Mendiratta, Cache Consulting, the head of the Mediterranean Tourism Association, Juergen Steinmetz, eTN Corporation and several others.
Vice Chairman Marie-Louise Coleiro Preca, president of Malta attended by Video hook-up.
The center will establish a Global Tourism Resilience Barometer. It will be a comprehensive measure, at a global level of the current atmosphere and level of resilience among countries as it relates to global disruptions.
UNWTO did not attend the meeting.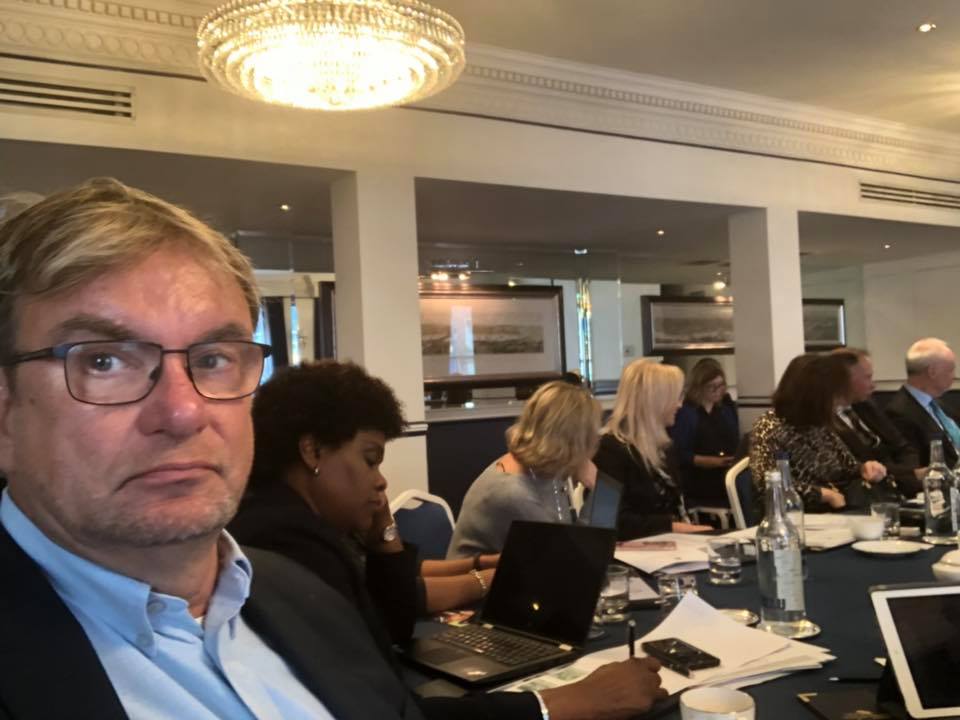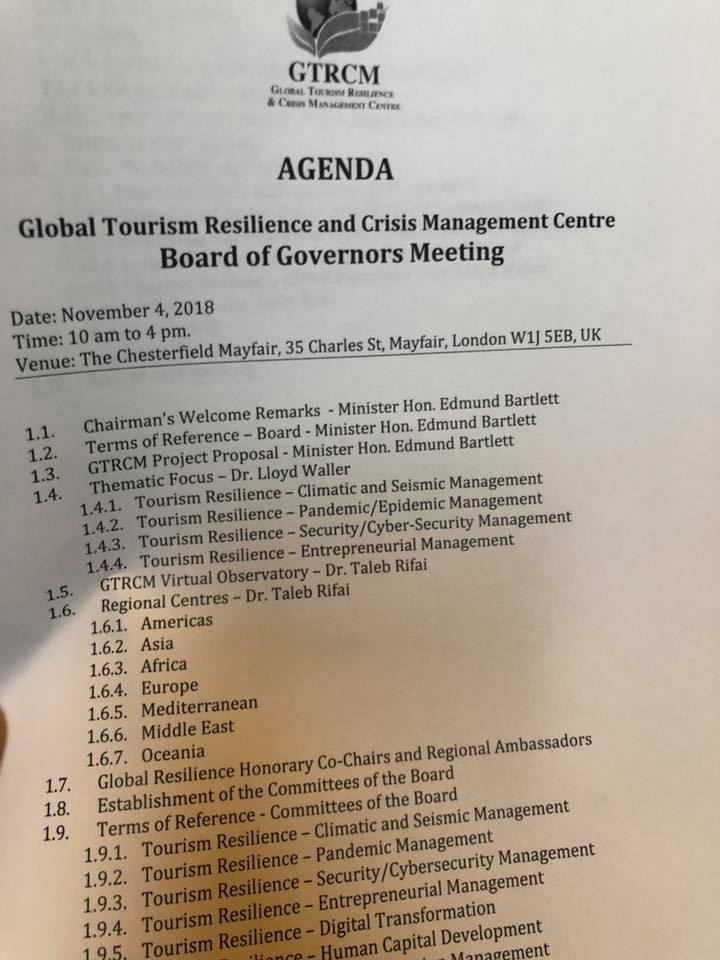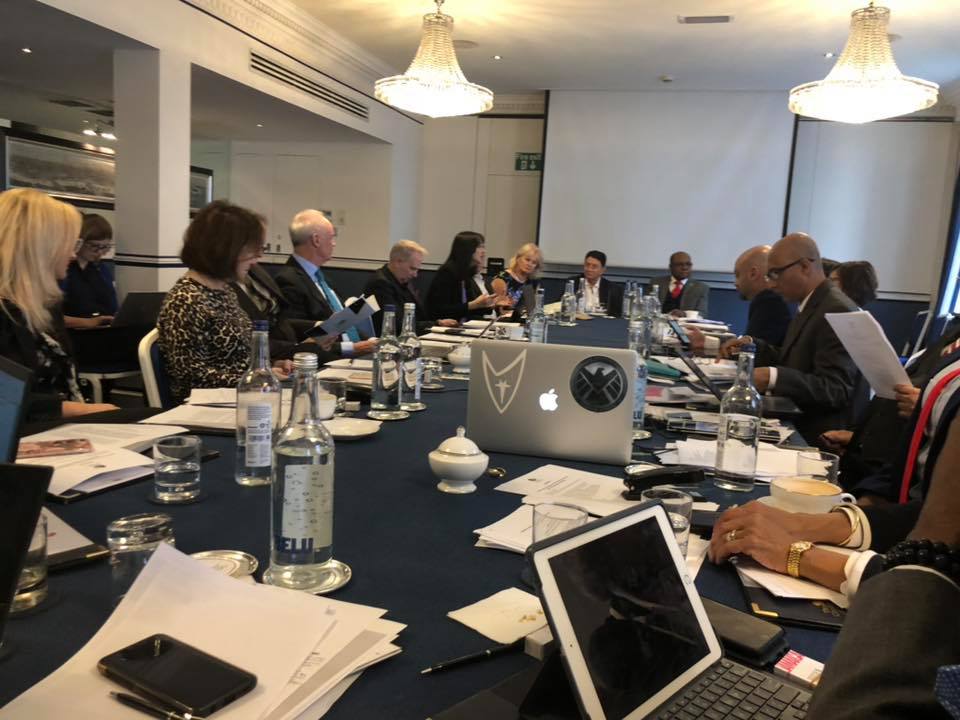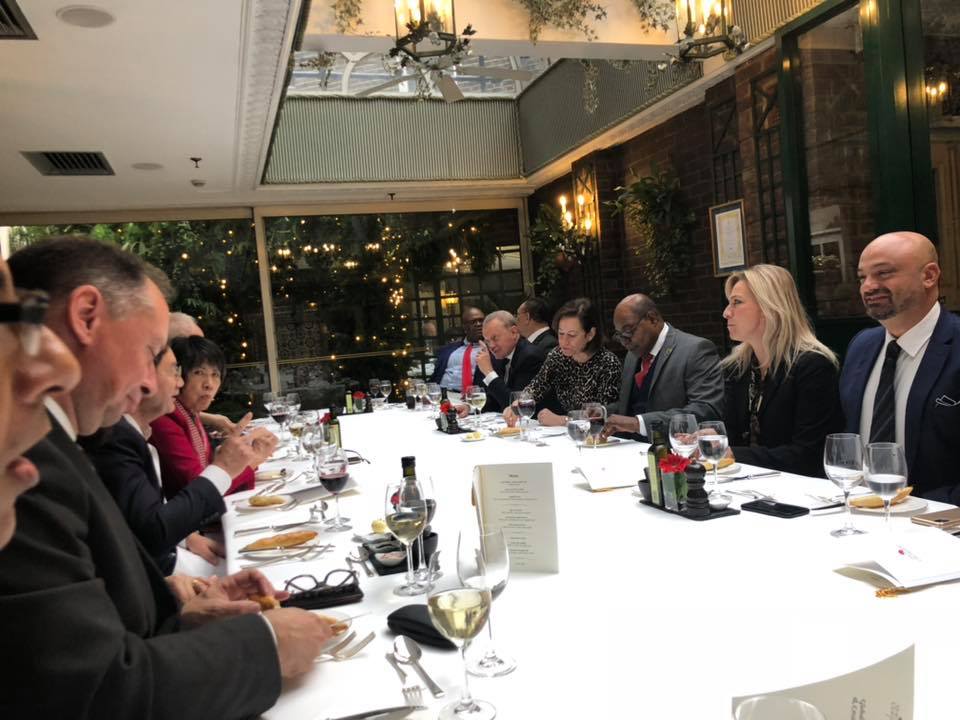 The second board meeting along with the official launch will be in Montego Bay, Jamaica January 29-31, 2019