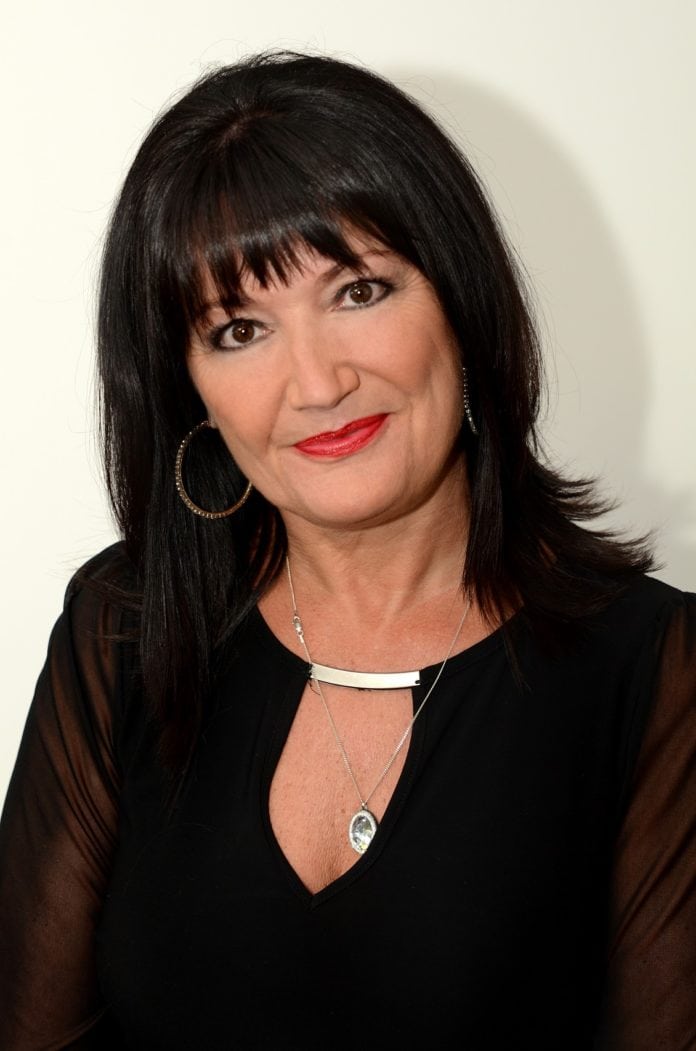 Carol Weaving, Managing Director of Reed Exhibition joins Board of the African Tourism Board
The
World Travel Market
is only major travel trade event under the brand of 
Reed Exhibition
. The newly founded
African Tourism Board
has a new Board member.
Carol Weaving
, managing director of Reed Exhibition, the world's largest and most respected exhibition company joined the
African Tourism Board
as a Board member.
"The African Tourism Board has been formed to grow and benefit tourism on the whole of the African continent.  Knowing how important tourism is for the continent I know that together with World Travel Market Africa the Association will play a pivotal role in growing tourism in Africa.  I am excited to sit on the newly formed Board".
In November 2013 Reed Exhibitions, the world's largest and most respected exhibition company and part of the RELX Group, signed a joint venture agreement with the Thebe Tourism Group and Carol to acquire a majority share in Thebe Exhibitions & Projects Group (TEPG). TEPG was renamed Thebe Reed Exhibitions and was owned 60% by Reed Exhibitions, 30% by Thebe Tourism Group, with Carol Weaving retaining 10% as Managing Director.
Three years later and a desire for accelerated growth Reed bought out Thebe's shares and now Thebe Reed is Carol Weaving
Carol brings to Reed Exhibitions, a diverse working background in the business, tourism and events industry. Over 30 years, Carol's career has expanded through many sectors within the industry, and her knowledge and expertise spans across marketing, exhibition management, events, conferences as well as venue and facility management.
After growing up in the United Kingdom and working as the Marketing Manager for a Radio Station, Carol pursued her dream of living in South Africa, and became the youngest Director (age 29) of the Automobile Association at the Kyalami Racetrack which equipped her with the skillset she would soon need to start her own company, International Exhibition Consultants. Carol later sold majority share of this company to Dutch exhibition company RAI, and then proceeded to head up RAI in South Africa.
As the South African economy grew and expanded over her time at RAI, she realised a need to team up with an empowerment partner and proceeded to facilitate a buy-out of RAI's shares to the Thebe Tourism group in 2004, a subsidiary of South Africa's first Black Empowerment Company, Thebe Investment Corporation.
Thanks to Carol's continued passion, hard work, dedication and management, Reed Exhibitions is one of the largest and most successful exhibition and venue management companies in Southern Africa and is now in a position to grow its footprint across the African continent with many new ventures in the pipeline.
The group owns major exhibition titles such as Africa Travel Week – International Luxury Travel Market Africa (ILTM Africa); Incentives, Business Travel & Meetings Africa (ibtm Africa); and World Travel Market Africa (WTM Africa), Sports and Events Tourism Exchange, Africa Automation Fair, Connected Industries, #Buy a Business Expo, Decorex Joburg, Cape Town and Durban, 100% Design South Africa, Mediatech Africa, Small Business Expo, International Sourcing Fair, Value Added Agriculture West Africa, SMART Factories, FIBO Business Summit, Fire & Feast Meat Festival and Comic Con Africa. We also offer strategic venue management solutions and our contract to manage the award-winning Ticketpro Dome in Johannesburg, on behalf of its owners – the Sasol Pension Fund, stretches until 2024.
Carol is the past Chairperson of the Exhibition Association of Southern Africa (EXSA)
and current Chairperson of the Association of African Exhibition Organisers (AAXO). She also served on the International Association of Exhibitions and Events (IAEE) committee.
Juergen Steinmetz, member of the current steering committee said: "We're very pleased to welcome Carol Weaving to our board. Carol brings a wealth of experience and recognition.  We're looking forward to working with Carol to position the African Tourism Board as an uniter in tourism."
About the African Tourism Board
Founded in 2018, the African Tourism Board an association that is internationally acclaimed for acting as a catalyst for the responsible development of travel and tourism to, from the African region.
The  African Tourism Board is part of the International Coalition of Tourism Partners (ICTP)
The Association provides aligned advocacy, insightful research, and innovative events to its members.
 In partnership with private and public sector members, African Tourism Board (ATB) enhances the sustainable growth, value, and quality of travel and tourism to-from-and-within Africa.
The Association provides leadership and counsel on an individual and collective basis to its member organizations.
The Association is expanding on opportunities for marketing, public relations, investments, branding, promoting and establishing niche markets.
More information and to join ATB go to www.africantourismboard.com
yahoo