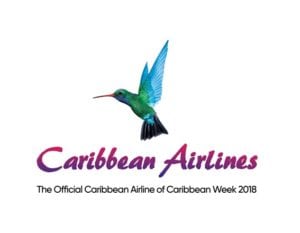 Caribbean Airlines demonstrates regionalism at Caribbean Week New York 2018
Caribbean Airlines has demonstrated its ongoing commitment to the Caribbean region, by its strong support of Caribbean Week in New York, as the "official Caribbean Carrier of Caribbean Week 2018." Caribbean Week is organized by the Caribbean Tourism Organization (CTO), the regional tourism development agency, and takes place 3-8 June.
"We are pleased that Caribbean Airlines has partnered with us in support of Caribbean Week New York," said Sylma Brown, Director, CTO-USA. Brown added: "With the air carrier's reputation for warm, friendly and superior service, Caribbean Airlines truly embodies the attributes that make the region so desirable and inviting."
"Caribbean Airlines is delighted to once again partner with the Caribbean Tourism Organization for Caribbean Week New York," said Dionne Ligoure, head of corporate communications, Caribbean Airlines. "This event is a staple in our program of activities and is of great significance as we continue to strategically promote tourism in the region through our Hello Caribbean campaign, as well as our recently launched Caribbean Explorer fare and our Caribbean Plus economy product ensuring that our passengers have seamless connectivity to enjoy the beautiful destinations and cultural events throughout the Caribbean."
Launched in Sept 2006, Caribbean Airlines operates more than 600 weekly flights to 18 destinations in the Caribbean and North and South America. The fleet is comprised of Boeing 737-800 and ATR72-600 aircraft. Jointly owned by the people of Trinidad & Tobago and Jamaica, headquartered in Trinidad and Tobago, and with an operational base in Jamaica, Caribbean Airlines employs more than 1,600 people. The airline is a member of the International Air Transport Association (IATA) and is recognized as an IATA Operational Safety Audit qualified airline.
Caribbean Week New York 2018 will have a special feel this year as the Big Apple's 8.5 million residents get a taste of the re-energizing and rejuvenating power of Caribbean wellness. During the week-long event (3-8 June), the wellness theme will be incorporated into many activities, including a trade show and educational forum for travel agents on how to sell the Caribbean as a wellness destination.
Related
yahoo