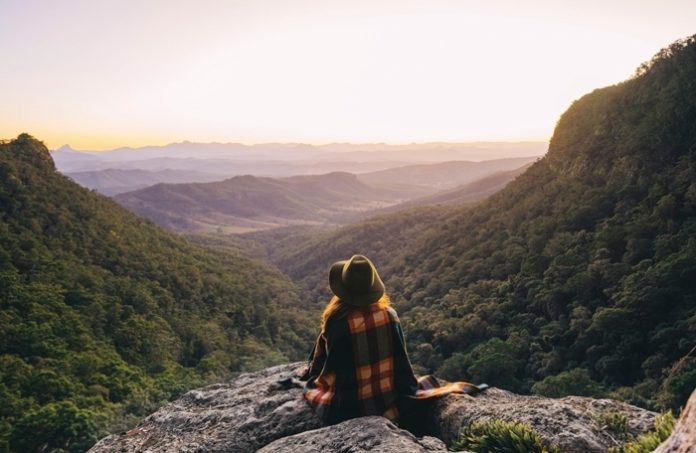 Arabian Travel Market launches inaugural consumer event 'ATM Holiday Shopper'
Reed Travel Exhibitions, organiser of the annual Arabian Travel Market (ATM) showcase in Dubai, which will take place at the Dubai World Trade Centre from 28 April – 1 May 2019, has announced that it will host its first consumer day – ATM Holiday Shopper – as part of its line-up of special focus events.
Taking place on Saturday 27th April – the day before the official opening of ATM – the event will showcase over 30 travel and hospitality exhibitors from both regional and international destinations who will be offering a wide range of attractive travel and tourism discounts and deals for consumers attending the show.
eTN Chatroom: Discuss with readers from around the world:
---
Danielle Curtis, Exhibition Director ME, Arabian Travel Market, said: "In direct response to industry feedback and consumer demand, we are proud to introduce a new and exclusive consumer event to ATM 2019. Whether simply looking for a deal on the Eid break or planning a long-haul getaway, ATM Holiday Shopper is designed to offer the very best discounts and deals. Talking to the experts face to face will also allow attendees to learn about a range of emerging and unexplored destinations and activities from destinations around the world."
Travellers today do not want to be part of the crowd – they crave new destinations to explore which offer unique experiences, personalised to their tastes and expectations, according to research published by Colliers International.
Adding to this, a study by digital payment firm Visa revealed residents in the UAE are among the world's top spenders when they travel abroad, with an average spend of around US$2,722 (AED10,000) during their last international trip.
The research by Visa on spending for future trips, including the booking stage as well as expenditure at their chosen destination, revealed residents from Saudi Arabia came out on top with a predicted average spend of US$4,800 (AED 17,600) on their next trip. Kuwait also featured in the top spenders, with a projected average spend of US$3,474 (AED 12,760), while travellers from the UAE plan to spend US$3,430 (AED 12,600) – more than the global median which is estimated at US$2,443 (AED 8,975).
"We are increasingly seeing the majority of outbound travel from the GCC countries taking place during summer as travellers actively seek cooler climates. European countries as well as destinations such as Georgia, Serbia, Azerbaijan and Thailand have been cited as some of the most popular destinations for UAE residents," Curtis said.
"What we are seeing today, is a focus on great deals, however, it is important to note that GCC travellers are unlikely to compromise on the quality of the offering or the activities catering for both children and adults."
While international travel will be a key focus, ATM Holiday Shopper will also offer a range of discounts and deals from within the UAE and of course the wider GCC region – with a number of hotels, leisure and cultural activities, spas and F&B outlets within Dubai, Abu Dhabi and the Northern Emirates as well as Oman and Saudi Arabia scheduled to exhibit.
The event will also feature a number of talks and presentations designed to provide travellers with an in-depth knowledge on a range of travel destinations and tour packages that cover all major attractions within any one country – as well as information on visa compliance and travel insurance.
Attendees can immerse themselves in faraway cultures with VR activations and enjoy a range of family entertainment throughout the day including cultural displays, theme park characters to meet, calligraphy, henna and falconry amongst many other activities.
Curtis, added: "ATM Holiday Shopper is a great addition to ATM 2019 and we look forward to welcoming consumers with a range of attractive discounts and incentives as well as providing a complete overview of some of the world's leading travel destinations to further whet the appetite!"
ATM – considered by industry professionals as a barometer for the Middle East and North Africa tourism sector, welcomed over 39,000 people to its 2018 event, showcasing the largest exhibition in the history of the show, with hotels comprising 20% of the floor area.
ATM 2019 will build on the success of this year's edition with a host of seminar sessions discussing the ongoing unprecedented digital disruption, and the emergence of innovative technologies that will fundamentally alter the way in which the hospitality industry operates in the region.
ATM Holiday Shopper will take place from noon – 8pm in Hall 1 of Dubai World Trade Centre on 27 April 2019. Tickets are priced at AED 50 per person with free entry for children under the age of 12.
About ATM Holiday Shopper
ATM Holiday Shopper is the brand new travel event for consumers offering the very best travel and tourism discounts and deals plus the chance to learn about a range of emerging and unexplored destinations and activities from destinations around the world. The inaugural event will take place in Hall 1 of the Dubai World Trade Centre on Saturday, 27th April 2019 from 12:00 – 20:00. For more information visit: www.atmholidayshopper.com
About Arabian Travel Market (ATM)
Arabian Travel Market is the leading, international travel and tourism event in the Middle East for inbound and outbound tourism professionals. ATM 2018 attracted almost 40,000 industry professionals, with representation from 141 countries over the four days. The 25th edition of ATM showcased over 2,500 exhibiting companies across 12 halls at Dubai World Trade Centre. Arabian Travel Market 2019 will take place in Dubai from Sunday, 28th April to Wednesday, 1st May 2019. To find out more, please visit: www.arabiantravelmarketwtm.com.
About Reed Exhibitions
Reed Exhibitions is the world's leading events business, enhancing the power of face to face through data and digital tools at over 500 events a year, in more than 30 countries, attracting more than seven million participants.
About Reed Travel Exhibitions
Reed Travel Exhibitions is the world's leading travel and tourism event's organiser with a growing portfolio of more than 22 international travel and tourism trade events in Europe, the Americas, Asia, the Middle East and Africa. Our events are market leaders in their sectors, whether it is global and regional leisure travel trade events, or specialist events for meetings, incentives, conference, events (MICE) industry, business travel, luxury travel, travel technology as well as golf, spa and ski travel. We have over 35 years' experience in organising world-leading travel exhibitions.