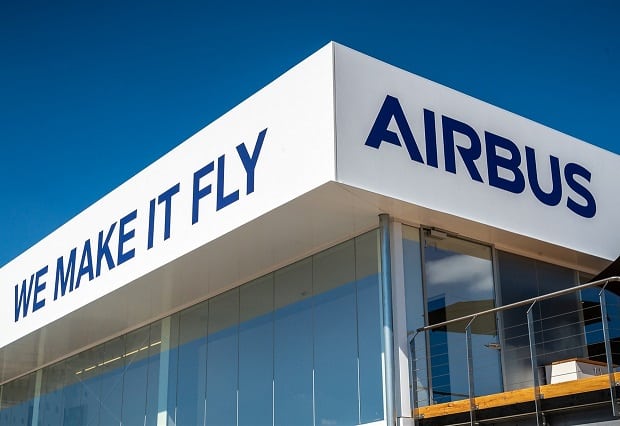 Airbus wins new business for 431 commercial aircraft at Farnborough Airshow
Airbus announced strong commercial aircraft business during the Farnborough Airshow 2018, with successes across its broad product portfolio – including the new A220 and A330neo families.
1. Pre-show
Airbus came into the show already with 177 Single Aisle and 84 Widebody orders in 2018, complemented by a pre-show order for 60 A220-300s, the latter bringing the pre-show intake to 321 aircraft.
2. New business at Farnborough
During the show the company won further new business for 431 aircraft (93 firm orders and 338 MoUs). These 431 commitments comprise 60 A220-300s, 304 A320 Family aircraft, 42 A330neos and 25 A350 XWBs. Notably, the 42 commitments for the new A330neo includes both the -800 and -900 models – a strong endorsement at the show for this Family.
3. Summary of business to date for 2018 at close of show
Following these announcements at Farnborough, Airbus increased its grand total for the year to 752 aircraft (354 firm orders and 398 MoUs). The 752 commitments in 2018 comprise: 120 A220s; 481 A320 Family; 56 A330 Family, 75 A350 Family and 20 A380s.
Eric Schulz, Airbus Chief Commercial Officer said: "Our year to date and our end of show commitments confirm the strong market appetite for all our leading aircraft product families, from our newest member, the 100-150 seater A220, complemented by our A320 Family up to 240 seats, seamlessly connected to our widebody family with the all-new A330neo and A350 XWB which span from 250-370 seats. At the top end, our A380 is now opening new opportunities for the second-hand market".
"I am especially pleased about the strong response that our Widebody Family is enjoying. Over 150 orders and commitments for our A330/A350/A380 offerings in 2018 are a strong endorsement. At Airbus, we are positive about our future – in Single Aisles, Widebodies and the Middle of the Market. We are right there with the right aircraft."
Airbus SE is a European corporation, registered in the Netherlands and trading shares in France, Germany and Spain. It designs, manufactures and sells civil and military aeronautical products worldwide and manufactures in multiple countries both inside and outside of the European Union. In addition to its primary civil airplane business, the company has two divisions for other products and services: Defense and Space and Helicopters, the latter being the largest in its industry in terms of revenues and turbine helicopter deliveries.
yahoo